HubSpot SEO Strategies: Boosting Your Website's Search Rankings
In today's digital age, having a strong online presence is crucial for businesses to thrive. One of the key elements of a successful online strategy is search engine optimization (SEO). When it comes to SEO, HubSpot is a powerful platform that offers a wide range of tools and strategies to help businesses improve their website's search rankings.
In this article, we will explore some effective HubSpot SEO strategies that can significantly boost your HubSpot website's visibility and drive organic traffic.
What is HubSpot CMS?
HubSpot CMS stands as a transformative platform that seamlessly fuses website creation capabilities with the prowess of a CRM system. This integration allows businesses to not only build and manage their online presence but also leverage customer data and engagement through a unified ecosystem. The distinctive strength of HubSpot CMS lies in its capacity to craft personalized experiences throughout the customer journey.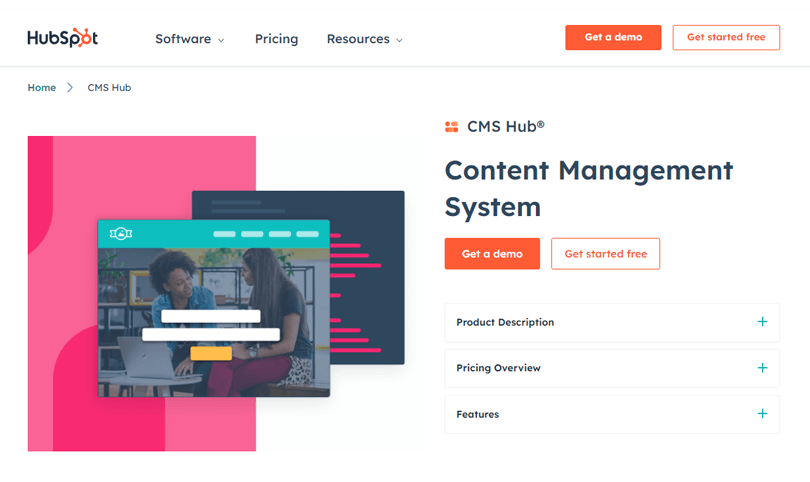 By aligning marketing and sales efforts, the platform nurtures a seamless collaboration between teams, optimizing lead conversion and customer engagement. Moreover, HubSpot CMS facilitates closed-loop reporting, furnishing insights into the effectiveness of strategies.
In essence, HubSpot CMS empowers businesses to curate tailored experiences, amplify HubSpot marketing pro onboarding and sales synergy, and attain comprehensive insights to drive growth and customer satisfaction.
Importance of HubSpot SEO Strategies For website visibility and traffic
Search Engine Optimization (SEO) is paramount for website visibility and traffic for several compelling reasons:
Enhanced Visibility: HubSpot SEO strategies optimize your website's structure, content, and keywords to rank higher in search engine results. This heightened visibility ensures your HubSpot website is among the top results when users search for relevant keywords, driving organic search traffic.
Increased Organic Traffic: Ranking higher in search results naturally attracts more organic traffic to your website. Users are more likely to click on links that appear on the first page of search engines, leading to an influx of potential customers.
Credibility and Trust: Websites that rank higher in search results are often perceived as more credible and trustworthy. Users associate top-ranking websites with authority and relevance, contributing to a positive brand image.
Targeted Audience Reach: SEO enables you to target specific keywords and phrases relevant to your business. This precision of content marketing strategy ensures that your website reaches users actively seeking information, products, or services related to your industry.
Better User Experience: Search engine optimization practices involve optimizing website structure, navigation, and content. This results in a seamless and user-friendly experience, reducing bounce rates and increasing the likelihood of users exploring more pages.
Cost-Effective: Unlike paid advertising, SEO is cost-effective in the long run. Once you achieve higher rankings, the ongoing organic traffic requires minimal ongoing investment compared to paid campaigns.
How HubSpot CMS is Beneficial for SEO
HubSpot CMS offers a range of distinct advantages for SEO, making it a valuable choice for businesses aiming to enhance their online visibility. With built-in HubSpot SEO tools for optimizing content, metadata, and URLs, HubSpot CMS simplifies on-page SEO practices. Its responsive design ensures mobile-friendliness, a crucial factor for search engine rankings. The platform's integrated blogging capabilities, along with content scheduling and keyword tracking, enable a strategic approach to content creation and search engine optimization.
HubSpot CMS also provides advanced reporting and analytics, offering insights into SEO performance and guiding refinements. Furthermore, its seamless integration with HubSpot's CRM facilitates holistic data utilization for personalized customer experiences. The HubSpot content management system empowers businesses to achieve higher search engine rankings and improve their overall digital presence by combining user-friendly content management with SEO-friendly features.
HubSpot SEO Strategies to Follow on HubSpot CMS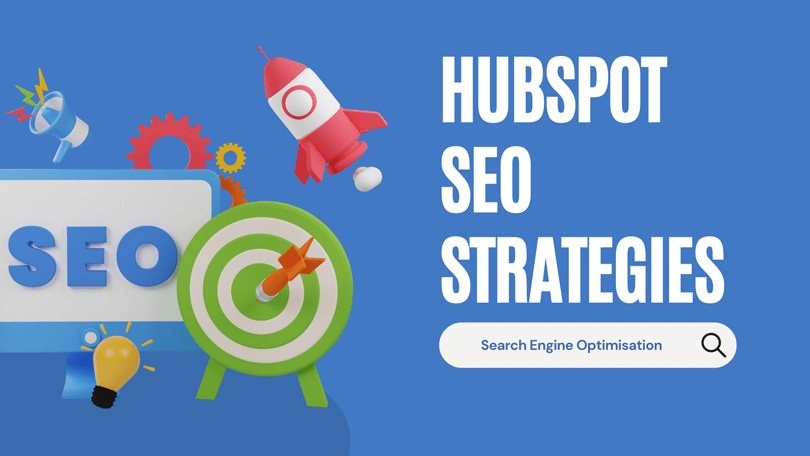 Here are the HubSpot SEO strategies to follow for effective SEO in HubSpot CMS:
Keyword Research and Optimization
Conduct thorough keyword research to identify relevant terms and phrases your target audience is searching for. Utilize HubSpot's keyword research tools to identify high-impact keywords with optimal search volume and competition. Integrate these keywords strategically into your content, titles, headings, and metadata to enhance your website's visibility in search engine results.
On-Page SEO Optimization
Utilize HubSpot CMS's built-in SEO tools to optimize on-page elements. Craft compelling and relevant meta titles and descriptions that entice users to click while including target keywords. Structure your content with well-organized headings (H1, H2, H3, etc.) to improve readability and search engine understanding. Leverage HubSpot's content optimization suggestions to ensure your content meets SEO best practices.
Off-Page SEO and Link Building
Develop a robust backlink SEO strategy to enhance your website's authority. Reach out to reputable websites and industry influencers for guest posting opportunities or collaboration. HubSpot CMS's blog post features allow you to create and publish high-quality content that can attract valuable external links. Focus on earning natural and relevant backlinks to establish your website's credibility.
Tracking and Analyzing SEO Performance
Leverage HubSpot's analytics tools to track your SEO efforts performance. Monitor organic traffic, keyword rankings, click-through rates, and conversion rates. Regularly review HubSpot's SEO recommendations and suggestions for further optimization opportunities. Use the data to refine your SEO content strategy and adapt to changes in Google Search Engine algorithms.
Monitoring keyword rankings and organic traffic using HubSpot's analytics
Leverage HubSpot's analytics to keep a watchful eye on the rankings of your targeted keywords. Observe fluctuations and trends in organic traffic, understanding the impact of your SEO efforts on your website's visibility in search engine results.
Utilizing HubSpot's SEO reports and dashboards for performance insights.
Make the most of HubSpot's SEO reports and dashboards to gain comprehensive insights into your website's performance. These resources offer a consolidated view of key metrics, aiding in assessing your SEO strategies' effectiveness.
Making data-driven decisions to improve SEO efforts continually
Embrace a data-driven approach to enhance your SEO endeavors continually. Analyze the information gathered from HubSpot's analytics tools to identify areas for improvement.
HubSpot SEO Best Practices and Tips
Staying updated with SEO trends and algorithm changes
SEO is a dynamic field, and search engine algorithms frequently change. Stay informed about the latest SEO trends, algorithm updates, and industry best practices. HubSpot often provides resources and updates on content marketing strategy, so make use of their insights to adapt your SEO strategy accordingly.
Writing compelling meta descriptions and title tags for higher click-through rates
Craft engaging and relevant meta descriptions and title tags for your web pages. These elements are often the first things users see in Google Search Results, so they should be enticing and accurately reflect the content strategy. Well-optimized meta descriptions and titles can result in higher click-through rates, driving more organic traffic to your site.
Regularly auditing and optimizing website content for improved SEO performance.
Conduct routine content audits to identify areas for improvement. Analyze the performance of your existing content, including blog posts, landing pages, and product descriptions. Look for opportunities to enhance keyword targeting, improve readability, and update outdated information. HubSpot SEO tools can assist in this process, offering suggestions to boost your content's SEO performance.
Bonus: Recommended HubSpot CMS Themes for SEO
Beautian – Health & Beauty Theme for HubSpot
Enhance your online presence with Beautian, an all-in-one Health and beauty Theme for HubSpot. Designed especially for Spa and beauty professionals, Beautian offers a plethora of website templates and features that are sure to elevate your content strategy. With Beautian's drag-and-drop editor that makes it easy for anyone to set up, you can create customized websites from straightforward homepages to detailed service pages, contact forms, and blog posts.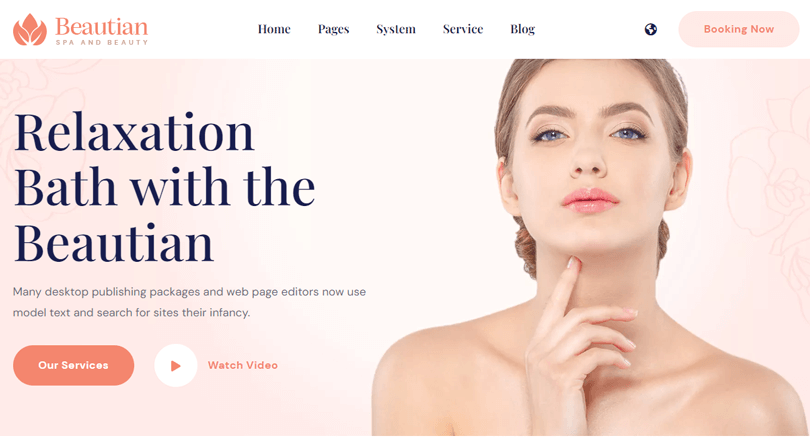 Beautian's pro version also includes various website design templates that cater to essential beauty services like hair salons, spas, and nail care. It's fully responsive and SEO-friendly, ensuring that your website looks great and performs well across all devices. Simplify your web design needs with Beautian, the ultimate beauty solution for your online business.
Feature list:
Pre-built Templates & custom modules
Fully Responsive
SEO Friendly:
Easy to use and customize
Built with Bootstrap 5
Pricing: Free of Cost
Maxs- Gaming Theme for HubSpot
Building a top-notch gaming website has never been easier with the Maxs Gaming Theme for HubSpot. This Hubspot theme offers an unmatched design, a seamless drag-and-drop interface, and a fully responsive layout.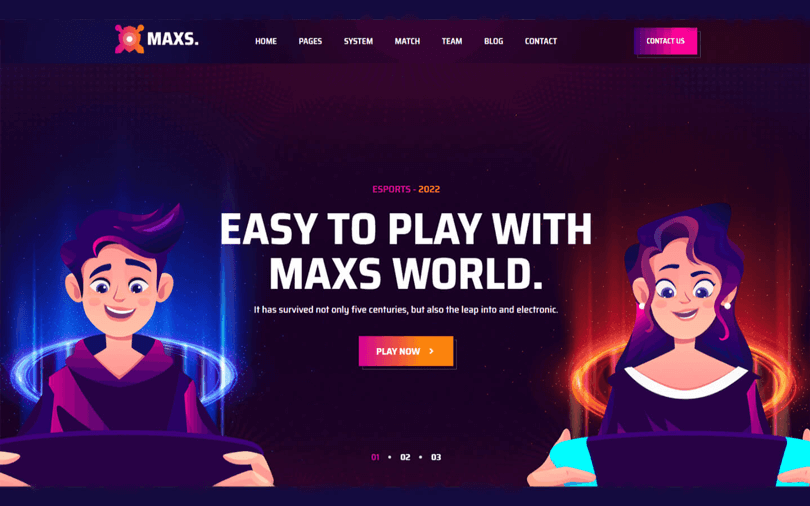 Maxs theme for Hubspot CMS is packed with features and optimized for page speed and SEO, ensuring that your website performs well on search engines and loads quickly. From About, Contact, and Home pages to Match Details and Team Member, this theme has everything you need to provide your customers with a memorable and enjoyable web experience.
Feature list:
Intuitive Drag-and-drop
Fully Responsive
Pixel-perfect, retina-ready & completely responsive
SEO optimized
Pricing: Free of Cost
Cofean- Coffee Theme For Hubspot CMS
Cofean is the perfect platform for coffee shop owners looking to create a stunning website. Not only is it easy to use, but it also has a sleek and stylish homepage layout that will immediately catch the attention of your customers. With features like online ordering and menu navigation, your customers can now browse your shop and place orders from the comfort of their own homes.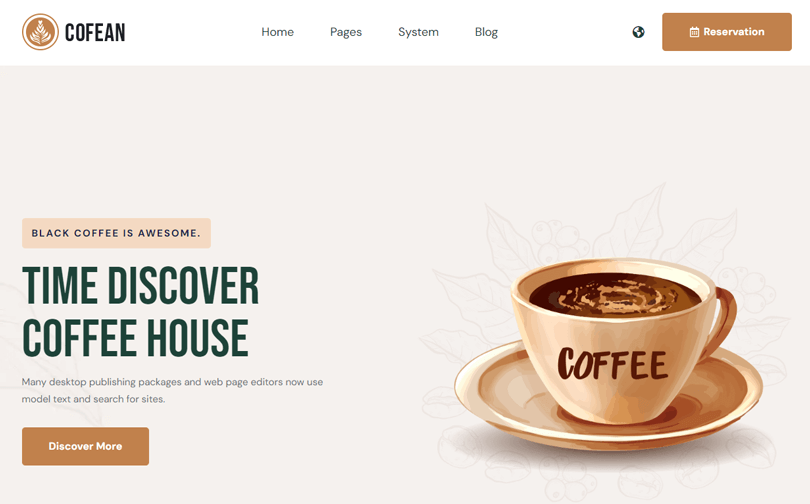 Cofean is fully responsive, meaning that your website will look great on any device, whether it's a laptop, tablet, or phone. And with SEO-friendly features like Google Maps integration and social media support, you can easily keep your customers informed about all the latest updates from your coffee shop. Give your business an edge over the competition with Cofean!
Feature list:
Hero Section with a Clean and Modern Look
Fully Responsive
SEO Friendly:
Easy to use and customize
Blog/News Page
Pricing: Free of Cost
Indise – Business Theme For HubSpot
If you're looking for a sleek and modern design for your business website on HubSpot, look no further than Indise. With features such as retina-ready images, unlimited colors, and custom fonts, your content will look its best and stand out from the competition. Whether you're in tech or another industry, Indise's clean interface makes it a great fit for showcasing your products and services.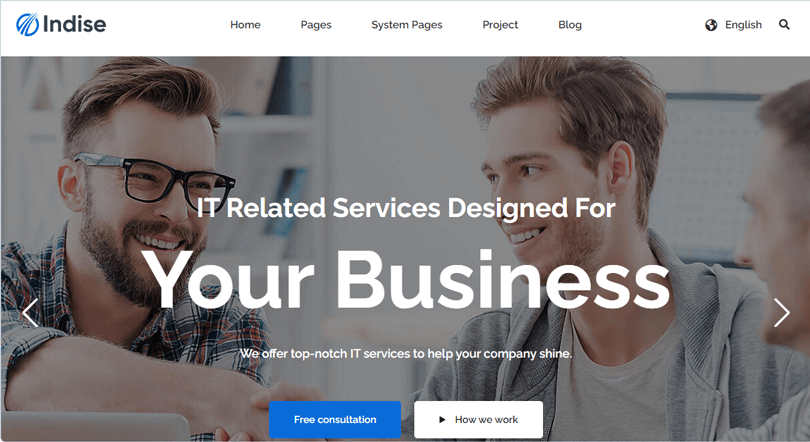 Plus, its responsive design and SEO-friendly features mean it's easy to use and customize to your specific needs. Don't miss out on the opportunity to connect with customers and showcase your business with Indise.
Feature list:
Fully Responsive
Intuitive Drag-and-drop
SEO Friendly:
Easy to use and customize
Blog post
Pricing: Free of Cost
Morace – Real Estate Theme for HubSpot
As a real estate company, you need a website that captures the essence of your brand and showcases your listed properties attractively and professionally. With Morace Real Estate HubSpot Theme, you can have that and more. This theme offers a premium design layout customized to fit your brand and business needs.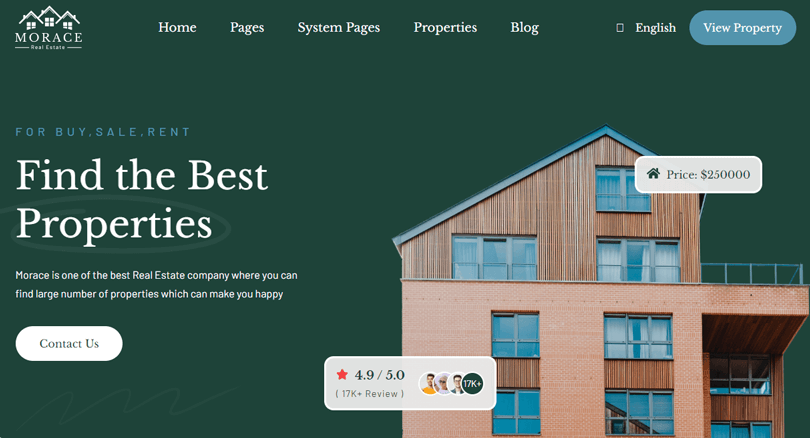 You can choose from unlimited colors, custom fonts, and retina-ready images to ensure that your site stands out. Plus, with its advanced features and SEO-friendly design, Morace is truly a game-changer in the world of real estate website design.
So don't settle for anything less than the best. Choose Morace and take your real estate business to the next level.
Feature list:
Fully Responsive
10 template pages
SEO Friendly
Easy to use and customize
Eye-catchy Properties
Pricing: Free of Cost
Hire Experts to Build Your HubSpot CMS Site [Recommended: Codfer]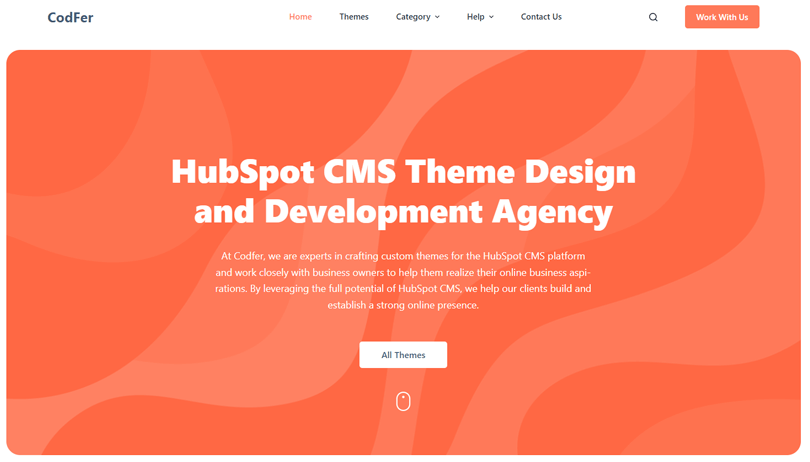 The HubSpot CMS platform is our area of expertise at Codfer, and we work closely with business owners to make their online ambitions a reality. Utilizing HubSpot CMS Hub to its fullest extent, we enable our clients to create a solid and distinctive online presence.
Codfer is the best place to go when looking for HubSpot CMS themes because it serves a wide range of companies. Regardless of the type of business you run, our huge collection has the perfect theme for you. You may quickly start constructing your WordPress website or online store with the help of user-friendly CMS hub themes.
For those looking for a little bit of uniqueness, Codfer offers carefully produced, personalized themes. Our talented development team is prepared to work with you to realize your special vision. Easily change any theme to reflect the persona of your brand and establish a unique visual identity.
Codfer offers an SEO content strategy that is unmatched, distinguished by cutting-edge design concepts and blazingly quick loading times. Enhance your online presence and set out on a journey of seamless, dynamic, and visually appealing web solutions with the help of our expertise.
Conclusion
In conclusion, HubSpot SEO strategies offer a comprehensive approach to optimizing your website for search engines. By focusing on on-page content and technical SEO, HubSpot ensures that your website adheres to the latest standards and algorithms.
Additionally, the platform's user-friendly interface and wealth of resources make it easy for businesses to understand and implement effective SEO content strategies. Whether you're a beginner or an experienced marketer, HubSpot SEO tools can help you drive traffic to your website and improve your online visibility.