HubSpot Themes: What They Are and Why You Need Them
If you're looking for a great way to give your website a facelift, you should consider using HubSpot themes. These themes are designed to help you create a beautiful and professional website without hiring a designer.
They are easy to use, and there are various themes. In this blog post, we will discuss the benefits of using HubSpot CMS themes, and we will show you how to install them on your website.
What are HubSpot Themes, and Why do You Need Them
HubSpot Themes are a convenient web design solution for businesses looking to create user-friendly and engaging websites in a fraction of the time it would take to hire a web developer.
With predesigned HubSpot website design templates, startups and established organizations can benefit from beautiful and customizable themes that fit any look and feel. Furthermore, HubSpot Themes provide the flexibility and scalability necessary to optimize sites across any device quickly while boosting their content marketing efforts.
HubSpot CMS hub theme allows users to achieve modern design without sacrificing usability or performance. Business owners can rest easy knowing features like localized language support and naturally flowing calls-to-action are included as part of the theme so there's no need to hire additional assistance.
In short, using HubSpot Themes is an effortless way for brands expand their presence online with unparalleled speed, engagement, and responsiveness.
Benefits of Using HubSpot Themes
Using HubSpot Themes provides several benefits that are extremely helpful for businesses to create stunning websites. With HubSpot Themes, the content remains the same throughout the website so a company can easily manage large global websites. Additionally, HubSpot Themes also allow businesses to reuse components, significantly reducing their app development time.
Creating a Visual Appeal for the Website
One of the most important benefits of using HubSpot CMS hub Themes for B2B businesses is creating a visual appeal for the website. With HubSpot Themes, business owners can easily create stunning, functional websites that draw customers in and help build an online presence.
The powerful platform provides plenty of customizable website pages, landing pages, and blog pages that allow people to build a unique and visually appealing site. This allows organisations to stand out from the competition and build credibility with consumers.
Using HubSpot themes to customize your website is a great way to boost user experience and engagement. Easily adjustable themes enable developers to create a bundle of assets that can be quickly transferred between portals with the help of command line interface tools.
Furthermore, Guardrails can be implemented to maintain consistency over the site's lifespan even when major changes are introduced.
HubSpot's themes are specially designed for maximum efficiency and ease. With pre-built themes, website owners can save both time and money. HubSpot users can create a beautiful, user-friendly site that is optimized for loading speed on any device with minimal effort.
Not only does this increase the chance of visitors returning to the website, but it shows them you value their experience by providing them with a mobile-friendly interface. Whether your audience is using their smartphones or computers, HubSpot's themes allow you to create a seamless experience with no extra work involved.
Using HubSpot Themes can be beneficial for businesses in terms of SEO. HubSpot's all-in-one platform integrates search engine optimization (SEO) into its content tools, offering easy-to-implement recommendations to users. This gives businesses a great opportunity to optimize their website with the right keywords and ensure that ranking improvements are made without any additional effort or research needed.
Different Types of HubSpot Themes
Beautian – Health & Beauty Theme for HubSpot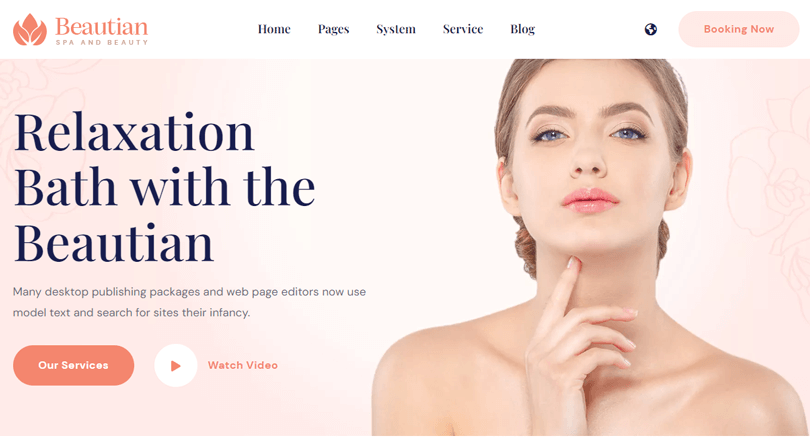 Beautian – Health & Beauty Theme for HubSpot CMS is an incredibly comprehensive HubSpot website design templates designed for health and beauty professionals that want to take their business to the next level! The theme offers a wide range of pages, from simple Homepages, Landing Pages, and Service Details Pages, to more detailed Contact Forms and Beautan Blog Listings.
What's more is that the drag-and-drop editor makes setting up your website an easy user experience. It included clean and modern hero section is another attractive feature to enhance beauty content creation experience. Furthermore, if you wish to customize the website with even more tools, you will be pleased to know that Beautian also has a pro version.
Feature list:
Pre-built Templates & custom modules
Fully Responsive
SEO Friendly:
Easy to use and customize
Built with Bootstrap 5
Price: Free of Cost
Maxs- Gaming Theme for HubSpot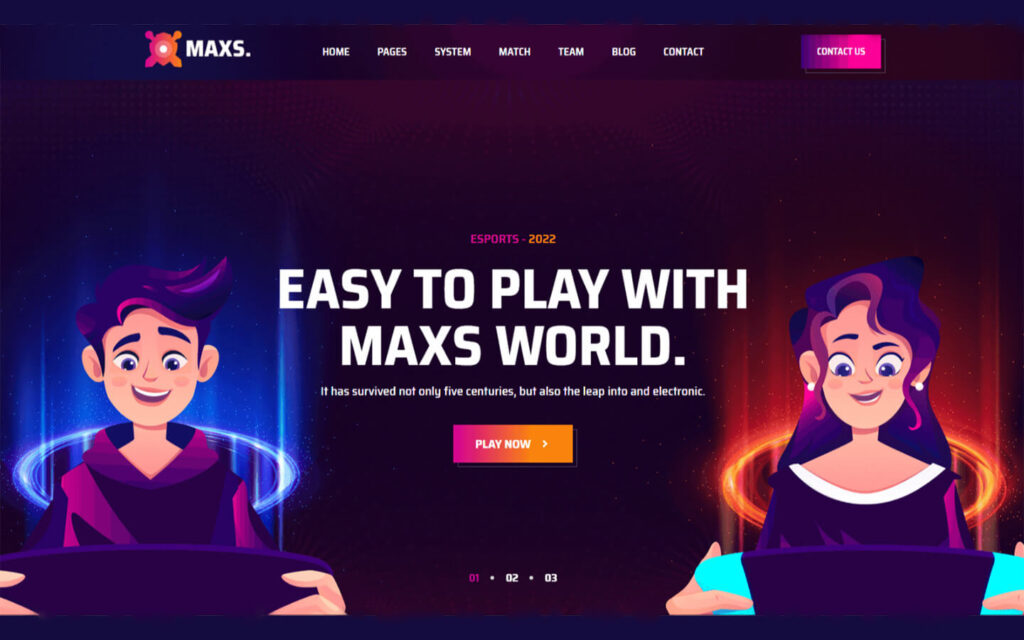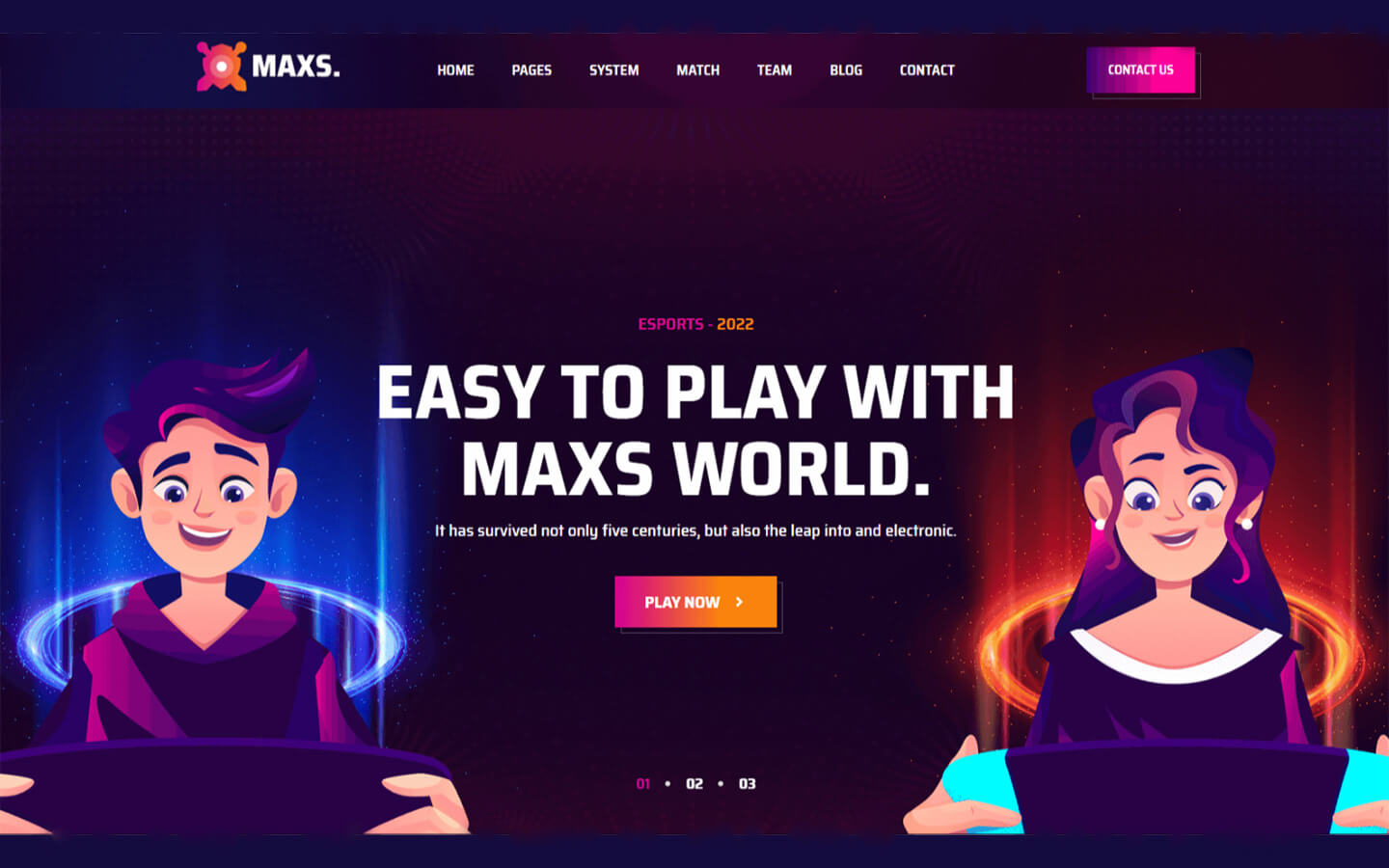 Maxs Gaming theme for HubSpot CMS is the perfect solution to create a gaming website that features a beautiful, modern design and numerous features at your fingertips. With an intuitive drag drop interface, fully responsive design, and SEO-friendly page speed optimization, you can trust this theme to help deliver the perfect online presence for your gaming business.
It includes a variety of pages such as About, Maxs Blog Listing, Contact, Home, Landing Page, Service Details, Match Details, Team Details and Team Member – all crafted with the gamer in mind and sure to provide your customers with an enjoyable Web experience.
Feature list:
Intuitive Drag-and-drop
Fully Responsive
Pixel-perfect, retina-ready & completely responsive
SEO optimized
Price: Free of Cost
Nafil – NFT Theme for HubSpot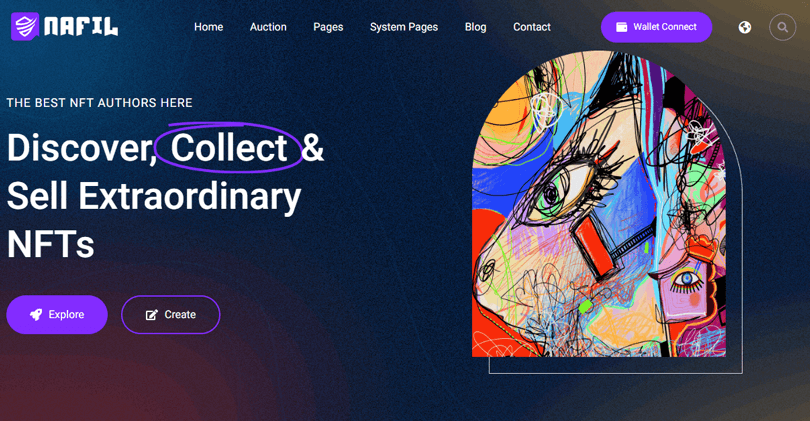 Nafil provides a perfect solution for creating an attractive and captivating website related to the NFT world. Not only does it offer a modern, stylish look, but it's completely customizable so you can tailor it directly to your own needs – whether that's an easy-to-navigate interface or the integration of specific payment processors.
Furthermore, the Nafil HubSpot CMS theme is responsive to mobile devices, allowing your site to look flawless regardless of whether it's viewed on a desktop or mobile. With powerful capabilities like these and more, Nafil makes it easy to stand out by building a beautiful, eye-catching website that attracts visitors and offers sustainable value beyond just aesthetics.
Feature list:
Fully Responsive
9 template page
SEO Friendly:
Easy to use and customize
Stunning Product Details Page
Price: Free of Cost
Morace – Real Estate Theme for HubSpot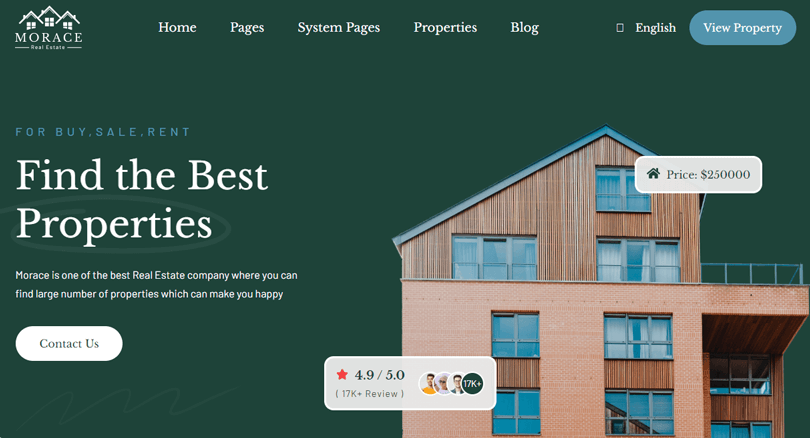 With Morace Real Estate HubSpot Theme, you'll never have to sacrifice quality for convenience. It offers you the best in both worlds: an advanced and well-thought-out design layout that looks attractive no matter what device it is being viewed on, and more customization options than ever before.
You have unlimited colors, custom fonts, and retina-ready images at your fingertips ensuring you find the right fit for your company's brand. All of this is coupled with one of the most popular solutions available. HubSpot CMS make Morace the perfect choice when designing a realty website. So, don't make room for anything less than the best! Choose Morace today.
Feature list:
Fully Responsive
10 template page
SEO Friendly:
Easy to use and customize
Eye-catchy Properties
Price: Free of Cost
Mesbiz – Multipurpose Business Theme for HubSpot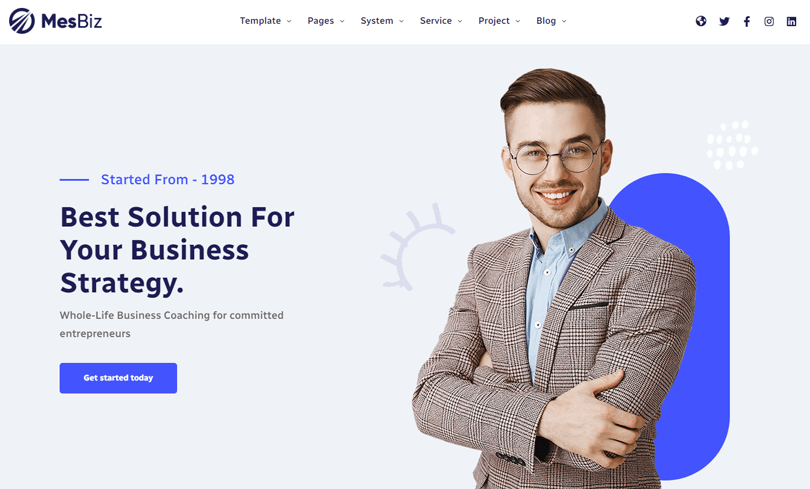 Mesbiz theme for HubSpot CMS is the go-to option for creating a comprehensive and professional business website with HubSpot. Mesbiz makes it easy to customize the theme and create content such as portfolio sections, dynamic contact forms, blog sections, landing pages, module pages, services, and more.
Additionally, the included pages span from About and Contact to Service Details and User Reviews – giving users the power to design exactly what they envision for their website. Most importantly, it's user-friendly, making creating a business website an absolute breeze.
Feature list:
Intuitive Drag-and-drop
Fully Responsive
Pixel-perfect, retina-ready & completely responsive
SEO friendly
Price: 999 USD
Cofean Pro – Food & Beverage Theme For HubSpot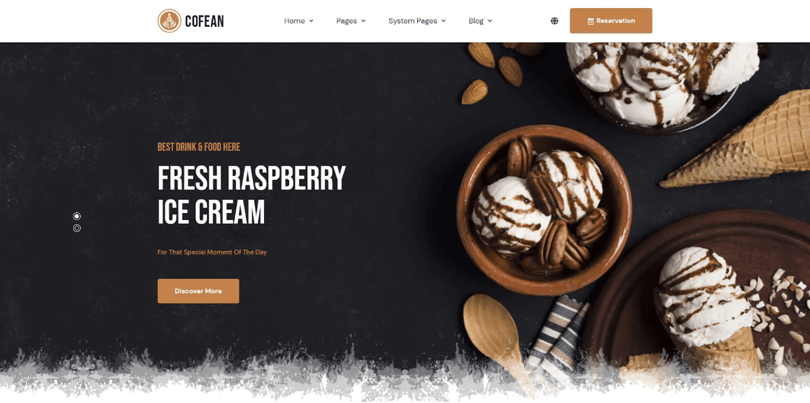 Cofean Pro is the ultimate solution for coffee shop owners looking to make their mark in the digital landscape. This HubSpot theme provides a modern design with intuitive features and convenience that any business owner would love. Responsive design allows customers to browse your products and services easily regardless of screen size or their chosen device.
Cofean Pro ensures your website will be user-friendly. With 3 homepage templates, 18 total templates, 17 sections, 27 modules and specially curated icon fonts with W3C Validated Code, you're guaranteed a top-tier website design that stands out above the rest. Furthermore, you can easily customize your website's color palette and structure to ensure it fits your needs without writing any code.
Feature list:
W3C Validated Code
Clean Code
Creative and Modern Design
Fully Responsive
Smooth animations
Price: 299 USD
Beautian Pro – Health & beauty Theme for HubSpot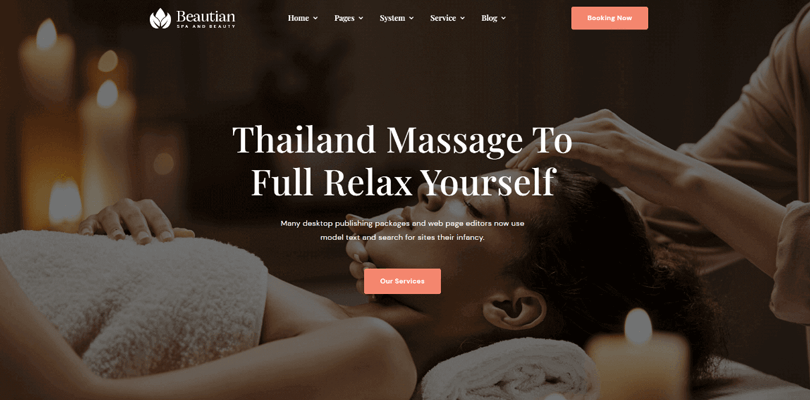 Beautian Pro is a comprehensive and intuitive theme for any beauty business looking to build a strong web presence. It comes with a variety of HubSpot website design templates, including an extensive range of pages dedicated to core beauty services like hair salons, spa treatments, nail care and more.
It allows users to easily create aesthetically pleasing, fully customizable sites, backed by advanced features and plugins that make the website building process simple and stress-free. With Beautian Pro, companies can expect to have a professional-looking website up in no time at all – an invaluable asset for any beauty business looking for success in the digital era.
Feature list:
Intuitive Drag-and-drop
Fully Responsive
Pixel-perfect, retina-ready & completely responsive
SEO friendly
Price: 999 USD
MaxCoach – Education HubSpot Theme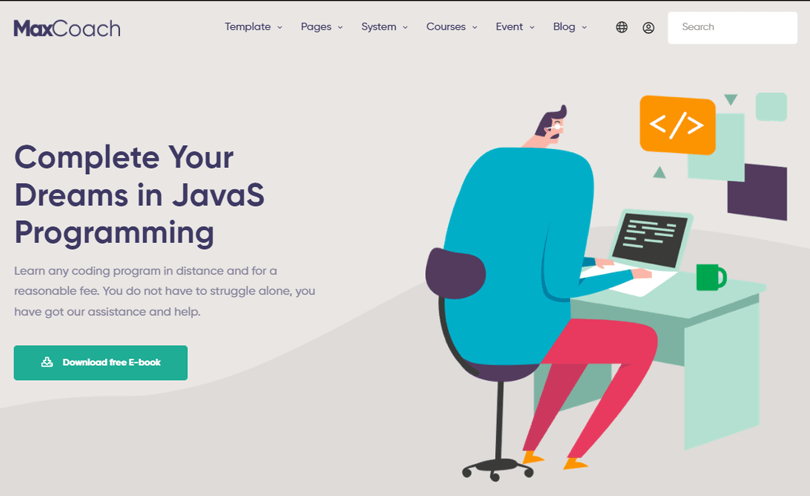 MaxCoach Landing- Education HubSpot Theme is the perfect choice for any educational website. With support for the powerful and responsive HubSpot CMS platform, building a website that reflects your unique style has never been easier.
MaxCoach features 5 unique homepage variations, along with an array of web page layouts such as About Page, Contact Page, Privacy Policy Page, System Pages, Courses Pages, Event Pages, and Blog Page. It has everything you need to create a stunning education website – all without breaking a sweat!
Feature list:
5 Homepage
Clean Code
Creative and Modern Design
Fully Responsive
Smooth animations
Price: 79 USD
Buznex – Corporate HubSpot Theme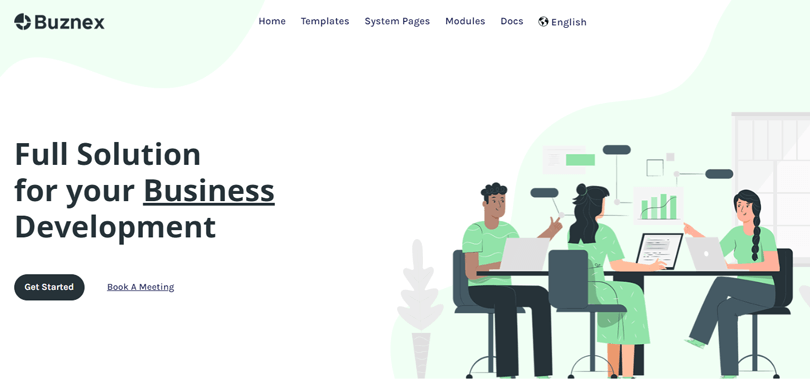 Buznex is a cutting-edge corporate HubSpot Theme designed for creative businesses wishing to make a powerful statement online. With its sleek, modern design and suite of custom modules, Buznex is the perfect choice for those looking to showcase their business with style and sophistication.
Users can customize their website in endless ways in just one click, with 10 pre-designed page templates and 22 modules that can be edited with an array of personalization options. Best of all, setting up your online presence is quick and easy – Buznex allows you to create a website tailored to your unique needs in no time!
Feature list:
Fully Responsive to fit of all the major devices
W3C Validated Code
Clean Code
Speed Optimized
Cross Browser Support
Price: 99 USD
Pringo – Digital Marketing HubSpot Theme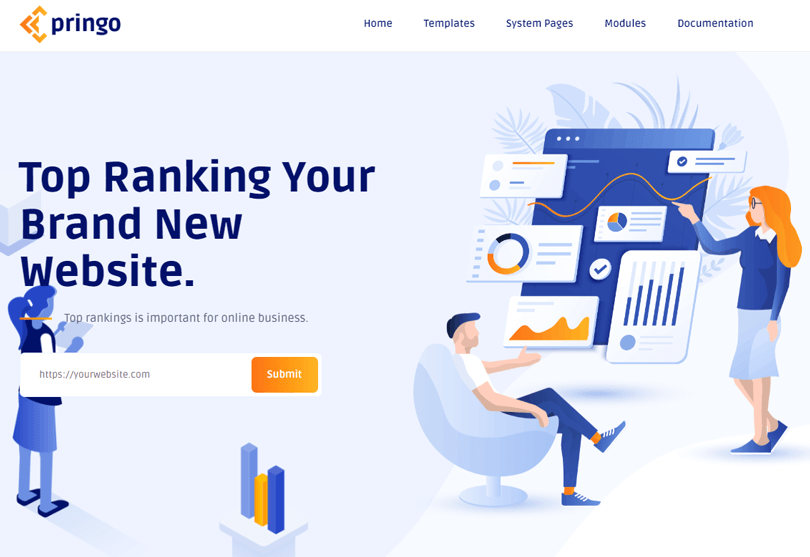 The Pringo HubSpot Theme has it all – a modern, stylish design, dynamic features and responsive coding. When you bring your digital agency to life with Pringo, you know it's been built using the latest in web design and development tools.
With smooth transitions between sections, interactive elements and visualizations, the attention paid to the user experience and little details is not something competitors can easily match. Let us help you make your website stand out and give your clients an enjoyable online journey.
Feature list:
Clean Code
Speed Optimized
Cross Browser Support
Well Documented
No console error
Price: 99 USD
How to Install a HubSpot Theme on Your Website
Installing a HubSpot Theme on your website is not only easy but also opens up new opportunities for customization.
Installing a HubSpot Theme on your website is not only easy but also opens up new opportunities for customization.
To make a page for your website. first, Go to Marketing > Website> Website Pages to access the website pages.
To create a page, click the "Start Setting up" button. After that, the user guide page will turn up from where you will see the option "Browse Themes". Click on it and browse a range of HubSpot themes and choose the one you prefer. Click "Set as active theme" to activate the desired theme.
Now you can customize the theme and start building your website.
Tips for Choosing the Right Theme for Your Website
Picking out the perfect theme for your website is an incredibly important task. It helps give your website it's overall tone, look, and feel. Plus, it determines the user experience that visitors will have while on your site. As such, there are some tips to keep in mind when choosing the right theme for your online presence.
Choosing the right theme for your website can be tricky, but there are a few tips you should consider when choosing. To start, make sure that whatever theme you choose is responsive – that is, it displays correctly on all devices and accommodates different screen sizes. Responsive design makes sure that your website looks perfect no matter which device it's being viewed on, and increases user engagement as they navigate through your website.
To ensure a positive content creation experience, you should opt for a modern and clean theme. This will convey professionalism and set the tone for the rest of your site. It's also important to make sure that your chosen theme is highly customizable so that you have control over how your website looks and functions.
When deciding on a theme for your website, the most important aspect to consider is your budget. Analyze what options are available based on the size and scope of your project. Free themes might offer limited features and designs but could work if you're just creating a basic blog or website. On the other hand, if you are looking for something more complex, it might be worth investing in an advanced, premium theme that offers customization tools and support from developers.
Final Thoughts on Using HubSpot Themes
Regarding website design, HubSpot themes are great for quickly creating a professional, polished look. Their modern design and versatility make it easy to customize the theme however you'd like. One of the great things about HubSpot is that its themes have built-in analytics capabilities that allow you to measure your website's performance and track visitor interactions and conversions.