Is HubSpot Easy to Use? A Comprehensive Evaluation of User-Friendliness of HubSpot CMS
Are you considering HubSpot CMS for your business but unsure about its ease of use? Look no further! In this comprehensive evaluation, we delve into the user-friendliness of HubSpot CMS, examining its intuitive features, streamlined interface, and overall user experience. By analyzing the key aspects that make a CMS easy to navigate and manage, we aim to provide valuable insights to determine if HubSpot is the right fit for your needs. Join us on this journey as we answer the burning question: Is HubSpot easy to use?
Understanding Is HubSpot easy to use?
HubSpot CMS serves as a comprehensive content management system and marketing platform, empowering organizations to not only create but also efficiently manage and refine their online content and digital experiences. Its standout feature is the seamless integration with HubSpot's extensive suite of marketing sales and customer service tools, setting it apart from traditional CMS platforms. Unlike conventional systems, HubSpot CMS offers a unified environment where marketing and sales teams, along with content creators, can collaborate seamlessly.
Furthermore, HubSpot CMS prioritizes user-friendliness, with a strong focus on providing marketers the necessary tools to craft personalized, data-driven content tailored to their specific target audience. It enables businesses to optimize their websites for search engines (SEO), providing robust analytics for tracking visitor behavior and facilitating content personalization to engage and convert leads effectively.
HubSpot Features
HubSpot is generally considered easy to use due to several user-friendly features. Here are some key aspects that contribute to whether HubSpot is easy to use:
User Interface and Navigation
HubSpot's user interface is designed for ease of use and efficiency. Users can effortlessly navigate the platform, accessing various tools and functions without any hassle. The intuitive layout and clear menu structures make it simple for users to find what they need, enhancing their overall experience and productivity.
Content Creation and Editing
HubSpot offers a robust set of features for content creation and editing. Users can create blog posts, web pages, social media posts, email campaigns, and more with a user-friendly editor. This allows for the creation of high-quality, personalized content to engage the target audience effectively. The platform also provides tools for optimizing content for search engines (SEO), ensuring maximum visibility.
Design and Customization
HubSpot allows businesses to customize their digital presence with design flexibility. Users can create and customize templates for websites, emails, and other content. This level of customization ensures that branding and style are consistent and aligned with the business's unique identity.
Integration and Automation
HubSpot excels in its ability to integrate with various applications and automate processes. This is achieved through the HubSpot App Marketplace, which offers a wide range of integrations with other tools and platforms, allowing users to streamline tasks, synchronize data, and enhance productivity. Automation features include workflows and email marketing automation, helping businesses save time and operate efficiently.
Support and Resources
HubSpot provides extensive support and resources to assist users. Their knowledge base offers detailed guides and documentation, and the HubSpot community forums allow users to connect, learn, and share experiences.
Additionally, HubSpot offers expert support, including customer service representatives and consultants, ensuring users have access to the assistance they need when navigating the platform and implementing their marketing strategies. These support and resource features make HubSpot a user-friendly and well-supported platform.
Frequently Asked Questions
What customization options are available in HubSpot CMS, and how user-friendly are they?
HubSpot CMS offers customization options for website design, templates, and content. The user-friendliness of these options depends on individual preferences and familiarity with web design and development.
Are there resources and support available for users who may need assistance with HubSpot CMS?
Yes, HubSpot provides extensive resources, including documentation, community forums, and customer support, to assist users in getting the most out of the platform.
How can businesses benefit from a user-friendly HubSpot CMS?
A user-friendly CMS simplifies content management, enhances productivity, and allows businesses to focus on creating engaging content, ultimately improving their online presence and customer experience.
Is user-friendliness a subjective measure in evaluating HubSpot CMS?
User-friendliness can be somewhat subjective, as it depends on individual preferences and familiarity with similar platforms. However, there are objective standards, such as ease of navigation and available support, that contribute to its evaluation.
Bonus: Recommended HubSpot CMS Themes
Beautian – Spa & Beauty Theme For HubSpot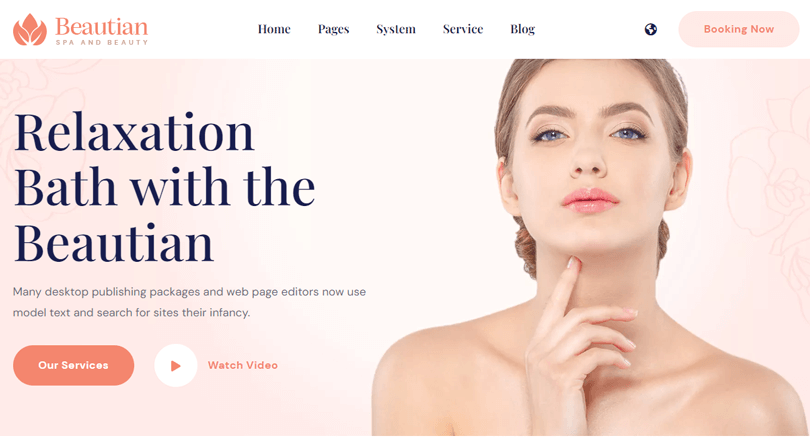 Experience a beauty industry transformation with Beautian – Spa & Beauty Theme for HubSpot CMS hub. Tailored for salon owners, spa managers, and beauty service providers, Beautian offers an unparalleled blend of beauty and sophistication for your online presence.
Boasting pre-built templates and on-trend modules, crafting your website has never been simpler. The intuitive drag-and-drop feature ensures swift setup and customization options allow you to make it uniquely yours. Beautian – Health & Beauty Theme for HubSpot is the ultimate tool for a captivating online presence.
Feature list:
8+ Pre-built Templates & 25+ custom modules
Fully Responsive
SEO Friendly
Easy to use and customize
Built with Bootstrap 5
Pricing: Free of Cost
Maxs- Gaming Theme for HubSpot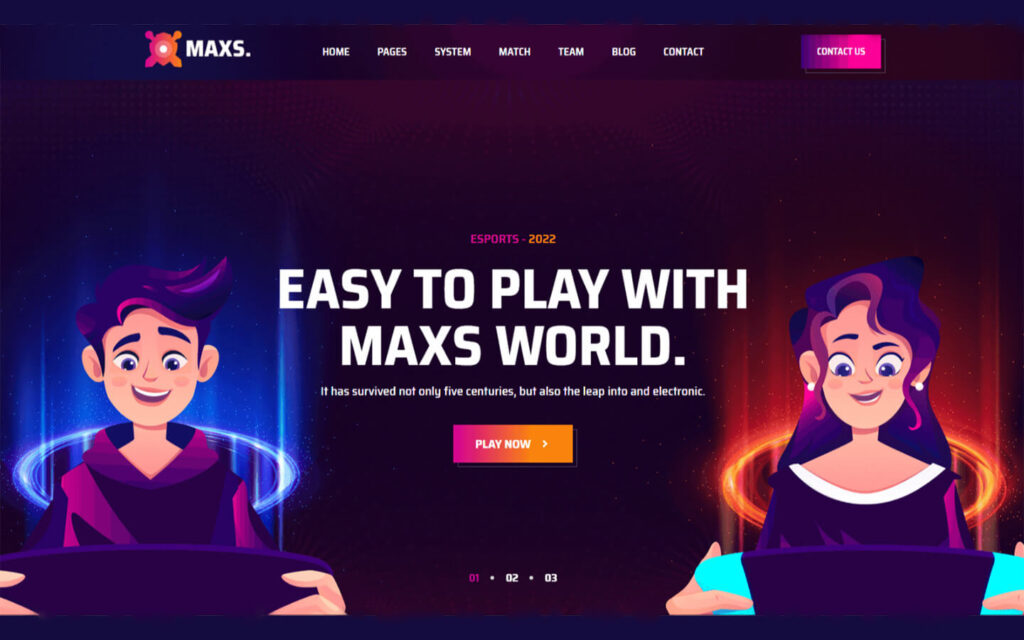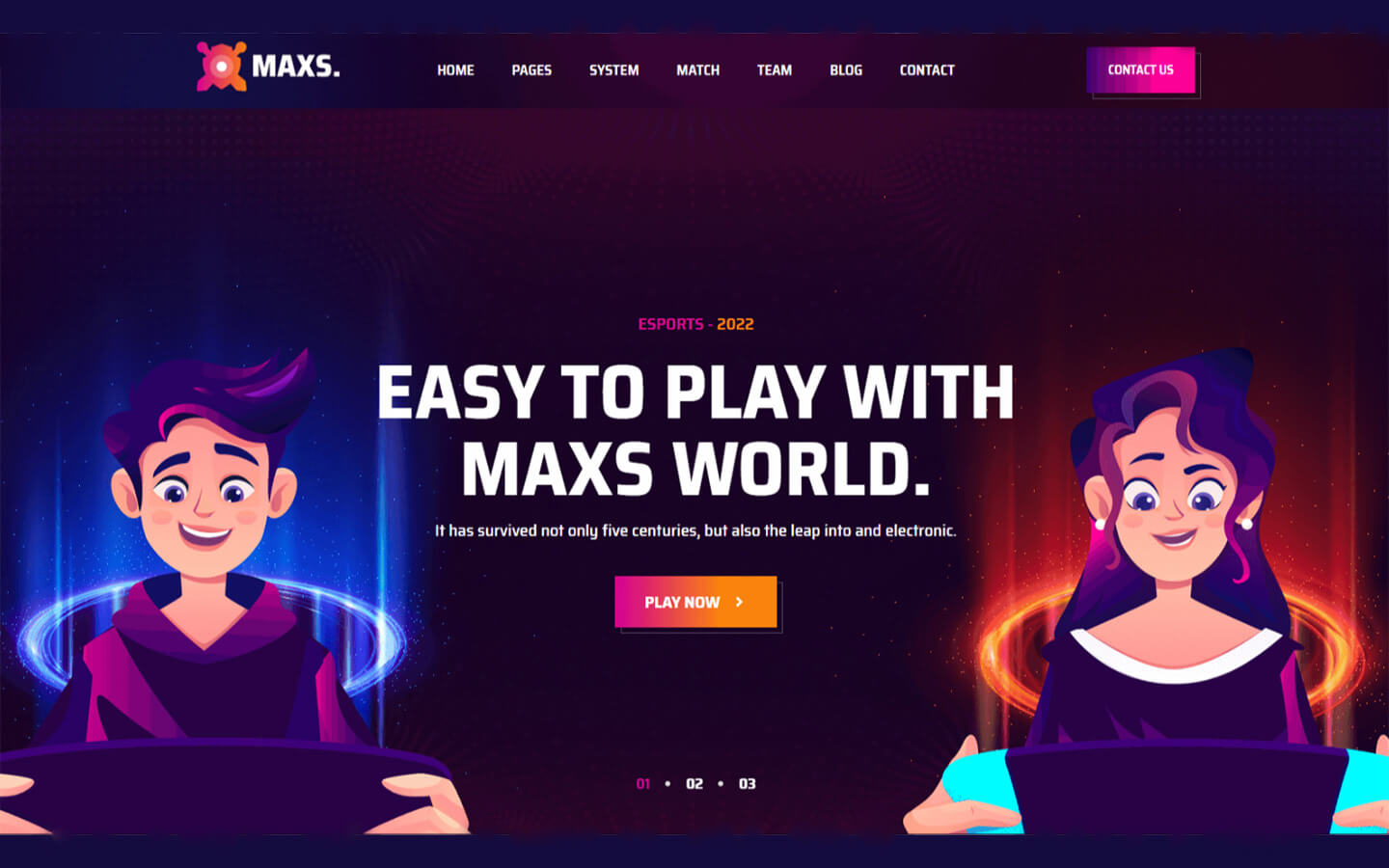 Creating a standout gaming website is effortless with Maxs, the gaming theme tailored for HubSpot CMS Hub. Specifically designed for gaming enthusiasts, this game theme offers essential advanced features for a professional and engaging website. Its responsive design, coupled with high-quality images, customizable colors, and unique fonts, ensures your website stands out.
With 12+ templates, 21+ modules, and a captivating homepage layout, you have the tools to design a modern and visually stunning website. Keep your audience informed with the blog/news page, ideal for sharing the latest updates about your gaming business.
Feature list:
Intuitive Drag-and-drop
Fully Responsive
Pixel-perfect, retina-ready & completely responsive
SEO optimized
Pricing: Free of Cost
Nafil – NFT Theme for HubSpot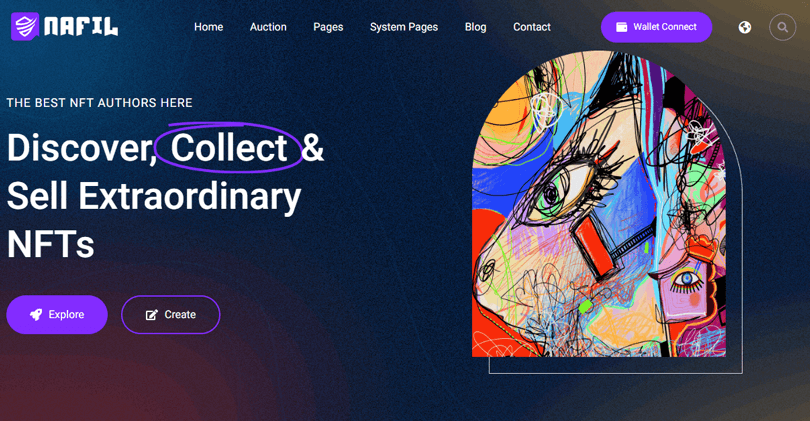 For those venturing into the NFT industry and aspiring to create a compelling website, Nafil is the solution. Tailored specifically for HubSpot CMS, Nafil's clean and modern design is fully customizable to meet your requirements. This theme for HubSpot CMS ensures your website's aesthetic appeal on desktop or mobile devices, catering to a wider audience.
With a user-friendly interface and seamless integration with your preferred payment processors, Nafil goes beyond aesthetics. It offers 9 template pages, full responsiveness, and a feature-rich package to help you stand out in today's fiercely competitive HubSpot sales hub. With Nafil, your goals are within reach in the NFT world.
Feature list:
Fully Responsive
9 Template Page
20 Modules
SEO Friendly
Easy to Use and Customize
Stunning Product Details Page
Pricing: Free of Cost
Morace – Real Estate Theme for HubSpot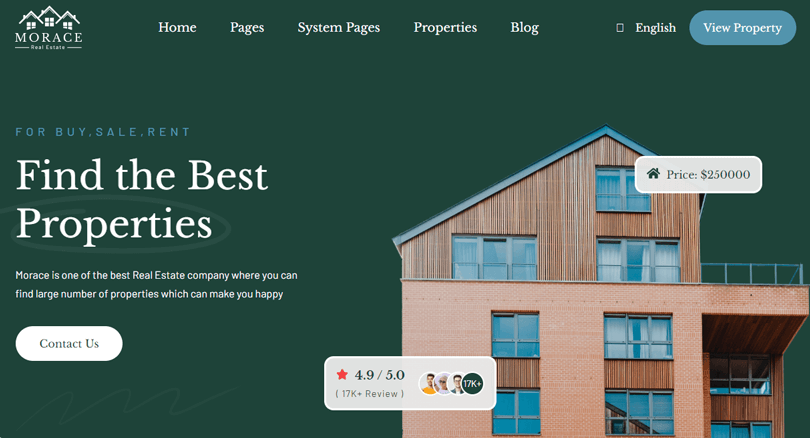 Discover the Morace Real Estate theme for HubSpot, a sleek, practical solution for your website. This customizable theme offers an array of personalization options, from color schemes to custom fonts, allowing it to mirror your brand's identity seamlessly. With retina-ready graphics and responsive design, it ensures a stunning display on any device. Integration with HubSpot's marketing automation program guarantees a seamless user experience. For a theme that excels in every aspect, the Morace Real Estate HubSpot Theme is a top choice.
Feature list:
Fully Responsive
10 template page
SEO Friendly
Easy to use and customize
Eye-catchy Properties
Pricing: Free of Cost
Cofean- Coffee Theme For HubSpot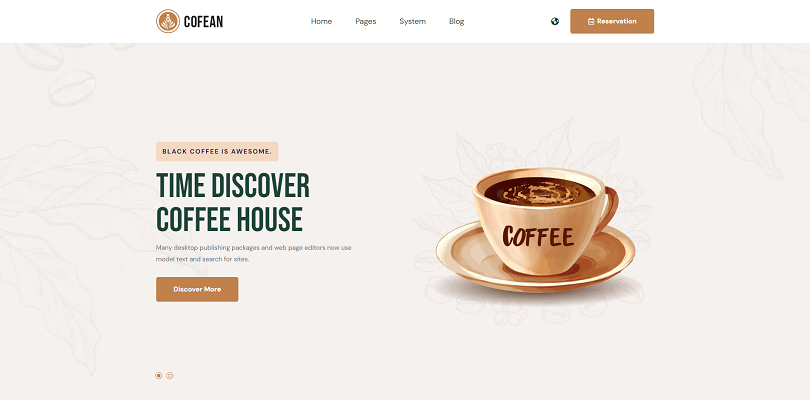 Cofean, the Coffee Theme for HubSpot CMS, is a transformative choice for those seeking a coffee themed website. Tailored to HubSpot CMS, this theme equips you with the essential tools to create a coffee shop website. With user-friendly drag-and-drop customization, you can effortlessly personalize pre-built templates and modules.
The Cofean theme presents a modern aesthetic, enhancing your online presence with a range of standout options. Whether you aim to boost coffee sales or elevate your web presence, Cofean is an excellent starting point.
Feature list:
Fully Responsive
10 template page
SEO Friendly
Easy to use and customize
Eye-catchy Properties
Pricing: Free of Cost
Hire Experts to Build Your HubSpot CMS Themes [Recommended- Codfer]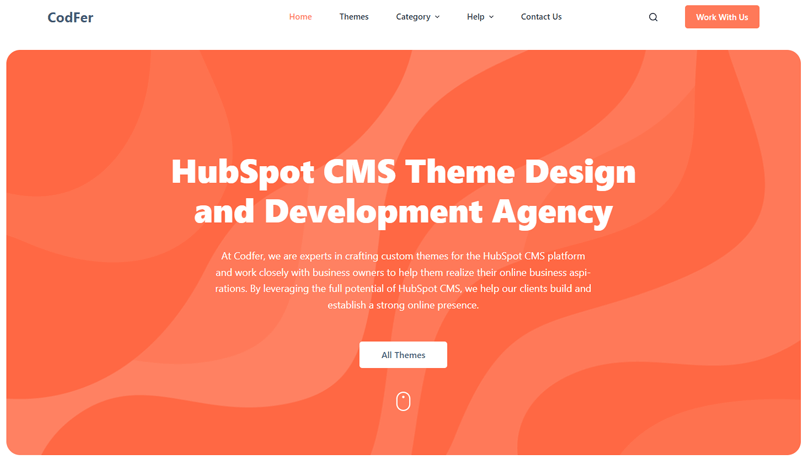 Elevate your online presence with Codfer, a highly recommended agency for crafting the HubSpot Website. Our team of experts specializes in developing tailored themes that resonate with your brand identity and goals. With Codfer, you're not just customizing your website, you're getting a powerful tool to enhance user experience and drive substantial traffic to your website.
Codfer also excels in providing custom themes and collaborating to create a unique business-specific design. Our user-friendly HubSpot CMS themes enable a quick start for website and online store development. Codfer is the trusted partner to enhance your online presence with the best quality HubSpot CMS themes.
Final Thoughts
After a thorough consideration of "is HubSpot easy to use," it can be concluded that the platform is indeed easy to use. It is usable by users with varying degrees of technical expertise thanks to its user-friendly interface and wide variety of capabilities. To help users make the most of its features, HubSpot provides in-depth training courses, support resources, and tutorials.
For marketing and sales teams, the platform's drag-and-drop capabilities and easy interaction with other applications make workflow simple and effective. Overall, HubSpot CMS is an effective option for companies wishing to organize their digital marketing initiatives without compromising usability.