The Benefits of Using HubSpot Themes for Website Design
Are you looking for a new way to design your website? If so, you should consider using HubSpot themes. HubSpot themes are designed to help you easily create beautiful and effective websites. This blog post will discuss the benefits of using HubSpot themes for website design. We will also provide tips on choosing the right theme for your business.
Overview of HubSpot CMS Themes
HubSpot CMS Themes offer web developers an incredibly versatile platform for building websites. With an array of modern and robust tools, developers can style responsive and optimized themes for SEO purposes. It also features well-thought-out navigation, video, and audio header support, and allows website owners to develop creative ideas to make their site stand out.
In addition, users can take advantage of the drag-and-drop capabilities, which help them quickly set up structured content without the need to write any code. All this culminates in a powerful suite of options that help create stunning websites in no time.
Benefits of Using HubSpot Themes for Website Design
Using HubSpot CMS hub Themes for website design is an effective solution for businesses looking to create and maintain an aesthetically pleasing online presence. These themes are designed in line with the latest Web and design trends, making it easier to ensure your website looks fresh and modern. Some prominent benefits of using HubSpot themes are —
Increased User-Friendliness
HubSpot themes for CMS offer many great benefits when it comes to website design. For those with limited coding knowledge and time, the user-friendliness of HubSpot's powerful templates can be a real lifesaver.
Developers and designers have access to all the creative tools necessary to create an attractive and easy-to-navigate website, with no need to start from scratch. With automated styling tools, you can customize your site quickly and easily which makes it simple for everyone involved.
Responsive Layout for Mobile Devices
HubSpot offers a wide array of themes perfect for web design, with the added perk of being optimized for mobile devices. These themes have been designed to provide websites with a user-friendly, responsive layout that seamlessly translates between desktop and mobile versions without loss or misalignment in content.
Moreover, the themes have been programmed to detect the kind of device accessing the website and adjust accordingly, ensuring the best possible browsing experience for all users regardless of the device they use.
Easily Customizable Features and Functionality
Utilizing HubSpot themes for website design offers a variety of noteworthy benefits. Building upon an already established set of templates and designs, users can quickly and cost-effectively create a professional website with the desired features and functionality. In addition to being easy to use, users can take advantage of further customization options to modify or tailor their websites to suit their needs.
Advanced SEO and Performance Optimization
Website design just got easier with HubSpot CMS hub Themes. These themes provide aesthetically pleasing and user-friendly designs and incorporate advanced SEO and performance optimization that make your website more visible and Search Engine Optimized.
With HubSpot CMS hub Themes, you can quickly create a website without sacrificing visual cues or technical performance. Aside from that, you'll never have to worry about an outdated site because the platform automatically updates your codebase as new technologies emerge.
Improved Security
HubSpot themes are becoming increasingly popular for website design due to their integrated security measures. Not only do they provide a range of enhanced bug fixes, but they also come with additional firewalls and automated security protocols that actively monitor and protect the system from outside threats.
This can be especially useful for businesses that need to securely protect and store customer information, allowing them to manage essential data safely.
Access to a wide range of themes
If you're looking to design an engaging website that reflects your brand, HubSpot is the ideal platform. It offers a wide range of themes that make it easy to create the perfect aesthetic. Using themes designed by the HubSpot content management team, you can access a vast array of modern designs with powerful technology.
Each theme offers different layout options and customization features to give users complete control over how their website looks and works, ensuring maximum visitor engagement.
Tips for Choosing the Right HubSpot Theme
Finding the perfect theme for your HubSpot content management site can be a daunting challenge, but it doesn't have to be. By doing your research and taking your time to compare themes, you'll be able to find one that suits your brand and meets all of your needs. Here are a few tips —
Consider Your Brand Identity and Goals
When selecting a HubSpot content management theme, it is essential to consider your brand identity and goals. In addition, a theme's design, visuals, and overall presentation affect how visitors perceive your business or organization.
Choosing the right theme that fits your message can provide your target audience with an enjoyable and informative experience. Additionally, make sure to select a theme that features all the necessary functionality for achieving your goals.
Focus on User Experience(UX) Design
When selecting a HubSpot theme, it's important to remember that the user experience (UX) should be your top priority. Aesthetics are great, but if your website visitors can't find the information they're looking for and navigate easily, it won't matter how visually appealing it is. Look for themes that concentrate on user flow, a clear hierarchy of content, and intuitive categorization of related information.
Consider the Security and Performance Implications
When choosing a HubSpot theme for your website, one important factor to consider is security and performance. Any new technology or design element has implications for the safety of user data and site load times. Make sure your theme has been tested and verified by HubSpot experts so you can rest assured that it is secure from vulnerabilities and won't cause unnecessary slowdowns on your website.
Reviews Features and Functionality Options
When choosing the perfect HubSpot theme, reviewing the feature and functionality options is essential. Be sure to consider all the options from predetermined themes with several page elements pre-configured, allowing for quick customization to fit your needs – or take the time to choose a custom theme that you can tailor in more detail.
Attention to key features such as images, typography, response styling for mobile devices, and navigation. All of these attributes can make your website look well organized and professional, as well as make a great impression on visitors and partners.
Examples of Some Best HubSpot Themes
Beautian – Spa & Beauty Theme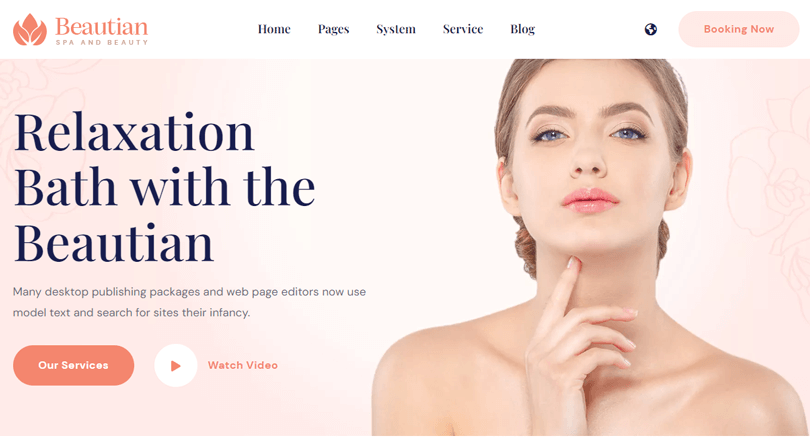 Beautian – Spa & Beauty Theme for HubSpot CMS has been developed to provide small business owners and entrepreneurs in the beauty industry an easy way to build site visually attractive website using an HTML template. The theme design allows you to create a mesmerizing website regardless of your services – salon, spa, cosmetic, or any other health and beauty venture.
Moreover, Beautian provides the necessary tools to help businesses in this sector customize their sites without having to go through intricate coding tasks. With Beautian, you can easily transform the look and feel of your beauty services company's website.
Feature list:
Pre-built Templates & Modules
Fully Responsive
SEO Friendly
Blog/News Page
Easy to use Lead or Service Registration Form
Built with Bootstrap 5
Cofean- Coffee Theme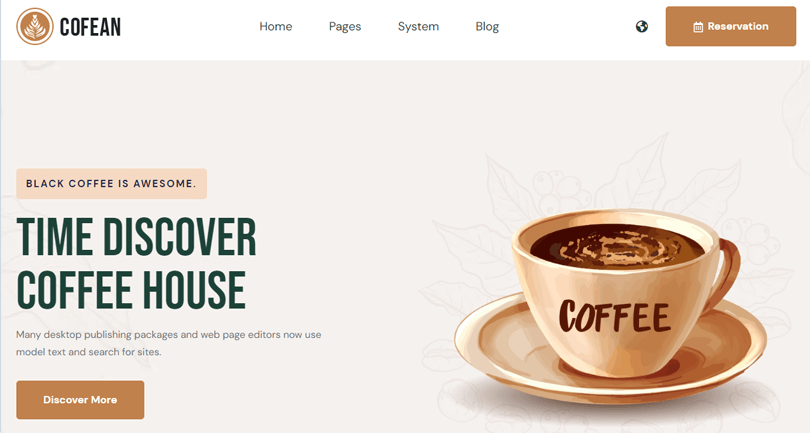 Cofean makes it easy to create an attractive and professional website for your coffee shop. At first glance, customers will be impressed by the stylish homepage layout, complete with online ordering, menu navigation, and a blog. Every feature is well thought out but still user-friendly.
It also includes useful modules such as contact forms, Google Maps integration, and social media support to help keep customers informed about the latest updates from your shop. With Cofean Hubspot theme you can give your coffee business an edge over the competition.
Feature list:
Hero Section with a Clean and Modern Look
Fully Responsive
SEO Friendly
Easy to use and customize
Blog/News Page
Contact/Lead Form
Indise – Business Theme for HubSpot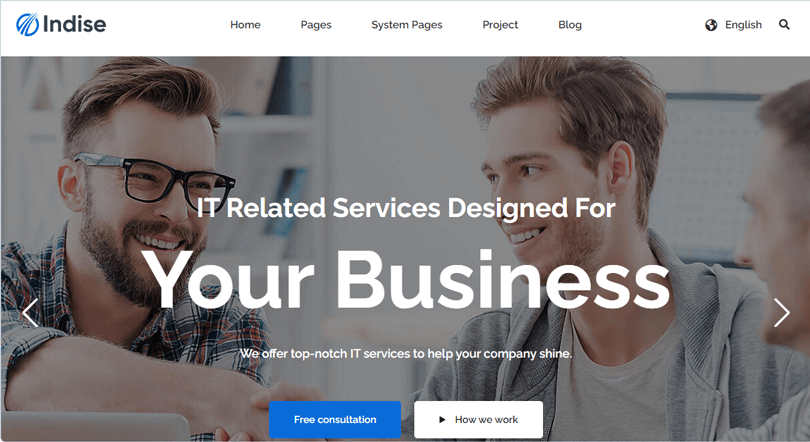 Indise is the perfect business theme for your HubSpot website. With features like retina-ready images, unlimited colors, and custom fonts, your content will stand out in an eye-catching way. Furthermore, its modern design will draw potential customers to your page.
Regardless of the type of business you are running in the IT industry, Indise theme for HubSpot CMS is a suitable choice for showcasing your products and services. The clear interface makes it easy for visitors to navigate different web pages. 
Get started building existing connections and forming new ones today through Indise's beautiful layout!
Feature list:
Fully Responsive
Intuitive Drag-and-drop
SEO Friendly
Clean and Modern Hero Section
Easy to use and customize
Blog/News Page
Morace – Real Estate Theme for HubSpot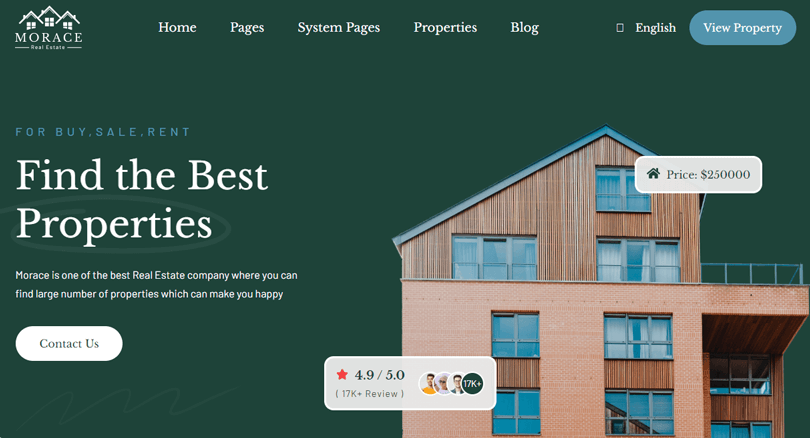 Morace is the perfect Real Estate Theme for HubSpot! It has all the features you need to design a website that brings your company to life. Its sleek and sophisticated design, coupled with advanced responsive technology, allows your pages to look beautiful no matter what kind of screen they're viewed on.
And with unlimited colors, custom fonts, and retina-ready images available at your fingertips, you can make minuscule adjustments to set your company apart.
So if you'd like to try HubSpot but also need something specifically designed for real estate companies – choose Morace!
Feature list:
Fully Responsive
10 template page
SEO Friendly
Easy to use and customize
Eye-catchy Properties
Blog and Blog Details Pages
Nafil – NFT Theme for HubSpot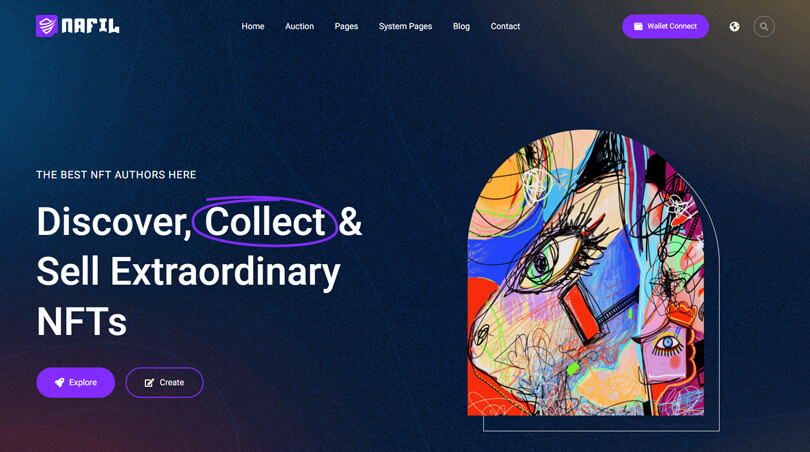 Nafil provides a perfect solution for creating an attractive and captivating website related to the NFT world. It offers a modern, stylish look customized to your own needs. With just some minor adjustments, you can easily create an eye-catching website that stands out from the rest of the competition.
It offers an array of user-friendly features such as mobile responsiveness and high compatibility with online payment systems so users can conveniently shop and purchase cryptocurrencies, digital art, or non-fungible tokens on your site. Nafil is the perfect solution that helps make your website truly unique.
Feature list:
Fully Responsive
9 template page
SEO Friendly
Easy to use and customize
Stunning Product Details Page
Smooth animations
Easy to customize
Cross Browser Support
Frequently Asked Questions
What are the benefits of using HubSpot themes for website design?
Using HubSpot themes offers several advantages when designing a website. These include faster development time, scalability, responsive designs optimized for mobile devices, and the ability to customize your site with user-friendly tools. In addition, HubSpot themes come pre-packaged with SEO optimization features such as structured data and meta tags.
How do HubSpot themes help me design a better user experience?
HubSpot themes are designed with the end user in mind, making them well-suited for creating an optimal user experience (UX). They provide a wide range of customization options and intuitive drag-and-drop tools that make it easy for users to build and customize their websites quickly.
Are there any limitations to using HubSpot themes for website design?
Yes, there are some limitations to using HubSpot themes for website design. These include limited access to aspects like HTML and CSS code, lack of support for specific plugins or web apps, and limited control over site functionality.
Conclusion
In conclusion, there are many Benefits of Using HubSpot Themes for website design. With the range of themes available, businesses can access multiple designs for various purposes. Creating webpages with HubSpot Themes is easily achieved due to its intuitive user interface and point-and-click editing system. Furthermore, the wide selection of built-in features allows you to include dynamic elements without coding.