HubSpot CMS Review: Unveiling the Power of a Marketing-Centric Platform
In the dynamic world of content management systems, HubSpot CMS stands out as a marketing-centric solution that goes beyond traditional web development. It's a platform designed to empower marketers, developers, and businesses alike to create, manage, and optimize content seamlessly.
In this comprehensive HubSpot CMS review, we'll delve deep into the HubSpot CMS ecosystem, exploring its features, benefits, and potential drawbacks. Whether you're considering HubSpot CMS for your next project or looking to gain insights into its capabilities, this article will provide an in-depth analysis to help you make an informed decision.
HubSpot CMS Review: What is HubSpot CMS, and How does it differ from other CMS platforms?
The HubSpot CMS is known as a content management system and marketing platform that helps organizations create, manage, and optimize their online content and digital experiences. The seamless integration of HubSpot CMS's broad portfolio of marketing, sales, and customer care features sets it apart from other CMS platforms. HubSpot CMS offers a single environment where marketing, sales teams, and content creators can effectively cooperate, in contrast to traditional CMS platforms.
Furthermore, HubSpot CMS prioritizes user-friendliness and focuses on providing marketers with the tools they need to create personalized, data-driven content that resonates with their target audience. It empowers businesses to optimize their websites for search engines (SEO), track visitor behavior with powerful analytics, and personalize content to engage and convert leads effectively.
In summary, HubSpot CMS stands out for its integrated approach, ease of use, and alignment with inbound marketing methodologies, making it a compelling choice for businesses seeking to grow and nurture their online presence.
Key Features of HubSpot CMS
A/B Testing
HubSpot CMS allows users to conduct A/B tests on various elements of their websites, such as headlines, images, and call-to-action buttons. This feature helps optimize website performance and conversion rates by determining which variations resonate best with the audience.
SEO (Search Engine Optimization)
To assist customers in optimizing their website content for search engines, HubSpot CMS provides sophisticated SEO features.
This includes features like customizable meta tags, keyword tracking, and recommendations for improving on-page SEO.
Customer Management
The Customer Relationship Management (CRM) system is a component of the wider HubSpot ecosystem, which also includes HubSpot CMS. Businesses can manage client data, monitor interactions, and nurture prospects easily from website visits to conversion and beyond thanks to this connectivity.
Analytics
HubSpot CMS offers comprehensive analytics and reporting tools. In order to acquire insights into website performance and user engagement, users can measure website traffic, visitor behavior, conversion rates, and other vital indicators.
Marketing
HubSpot CMS is integrated with HubSpot's marketing tools, enabling businesses to create and manage marketing campaigns, email marketing, lead generation, and marketing automation directly from the platform. This tight integration streamlines marketing efforts and data management.
Website Builder
HubSpot CMS features a user-friendly site builder that allows users to build and customize web pages without the need for extensive coding knowledge. It offers pre-designed templates, responsive design options, and drag-and-drop functionality for easy website creation.
Hosting
HubSpot provides reliable hosting services for HubSpot websites built on its CMS. This hosting is optimized for performance and security, ensuring that websites load quickly and are protected against threats.
Benefits of Using HubSpot CMS
Using HubSpot CMS (Content Management System) offers several benefits for businesses looking to manage their online content effectively and enhance their overall digital presence. Here are some key benefits:
Unified Publishing Tools
HubSpot CMS provides a centralized platform for content creation and publishing. Users can easily manage blog posts, landing pages, and website content from a single dashboard, streamlining content management and ensuring consistency across their digital presence.
Responsive Templates
HubSpot CMS offers responsive design templates that automatically adapt to various screen sizes and devices. This ensures that websites built on the platform look great and perform well on desktops, tablets, and smartphones, enhancing the user experience.
Smart Content
HubSpot CMS enables the creation of personalized and dynamic content through its "Smart Content" feature. This allows businesses to deliver tailored messages to different audience segments based on factors like location, behavior, or lifecycle stage, improving engagement and conversion rates.
Built-in Security Features
HubSpot takes website security seriously. The platform incorporates robust security features, including SSL certificates, automatic updates, and 24/7 cybersecurity monitoring to safeguard websites against threats and vulnerabilities.
Seamless Integration with Other HubSpot Services
One of the significant advantages of using HubSpot CMS is its tight integration with other HubSpot services, such as marketing automation, crm platform, and sales tools. This integration streamlines data sharing and allows for more efficient marketing and sales processes.
Dedicated Support and Resources for Users
HubSpot offers dedicated customer support and a wealth of resources for users. This includes educational content, training materials, webinars, and a vibrant community of users and experts. Businesses can access the help they need to maximize the value of the HubSpot CMS hub.
Drawbacks and Considerations
After a comprehensive HubSpot CMS review, here are some drawbacks and considerations you should be aware of –
Pricing and licensing models.
While HubSpot offers flexibility in its pricing model, it's important to carefully consider the costs associated with using the platform. HubSpot's pricing varies based on your specific needs and the scale of your business. Additionally, while the onboarding process may not have a fixed cost, ongoing subscription fees can add up, so it's essential to budget accordingly.
Learning curve for beginners.
HubSpot CMS has a unique approach to web design and development that may have a steeper learning curve for beginners. If you're new to the platform, you may need to invest time in learning its specific terminology, workflows, and design principles. However, the availability of resources and support can mitigate this challenge.
eCommerce Limitations
HubSpot CMS hub has limitations when it comes to hosting and managing an eCommerce website. If your business primarily revolves around eCommerce platforms, running your entire online store on the platform might be challenging. HubSpot CMS content management software recommends using Shopify for eCommerce, which can integrate with HubSpot's inbound
marketing tools. While this offers a solution, it does involve using multiple platforms.
Bonus: Recommended HubSpot Themes
Beautian – Spa & Beauty Theme For HubSpot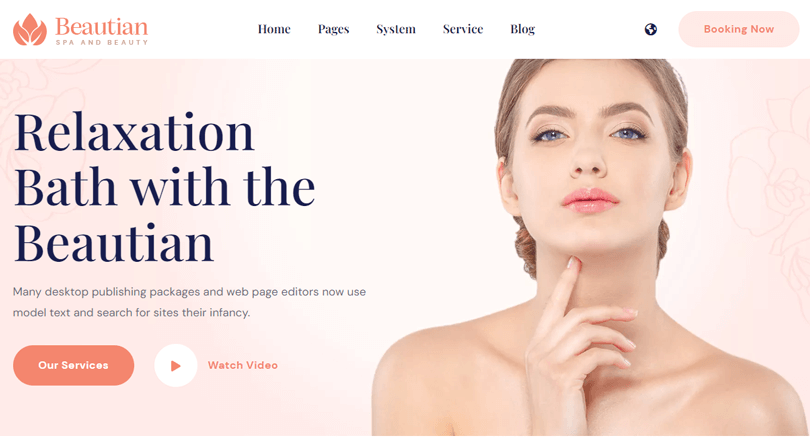 The world of beauty has been revolutionized with the introduction of Beautian – Spa & Beauty Theme For HubSpot CMS hub. Whether you are a salon owner, spa manager, or a beauty services provider, the Beautian theme provides you with a pathway to creating an online presence for your business that is unparalleled in beauty and elegance. With pre-built templates and valuable modules that follow the latest design trends, designing your website has never been easier.
Best of all, with the intuitive drag-and-drop feature, you can have your website up and running in no time. And with customization options, you can make your site uniquely your own. Beautician – Health & Beauty Theme for HubSpot is the perfect tool for those who are looking to create a stunning online presence for their beauty-related business.
Feature list:
8+ Pre-built Templates & 25+ custom modules
Fully Responsive
SEO Friendly
Easy to use and customize
Built with Bootstrap 5
Pricing: Free of Cost
Maxs- Gaming Theme for HubSpot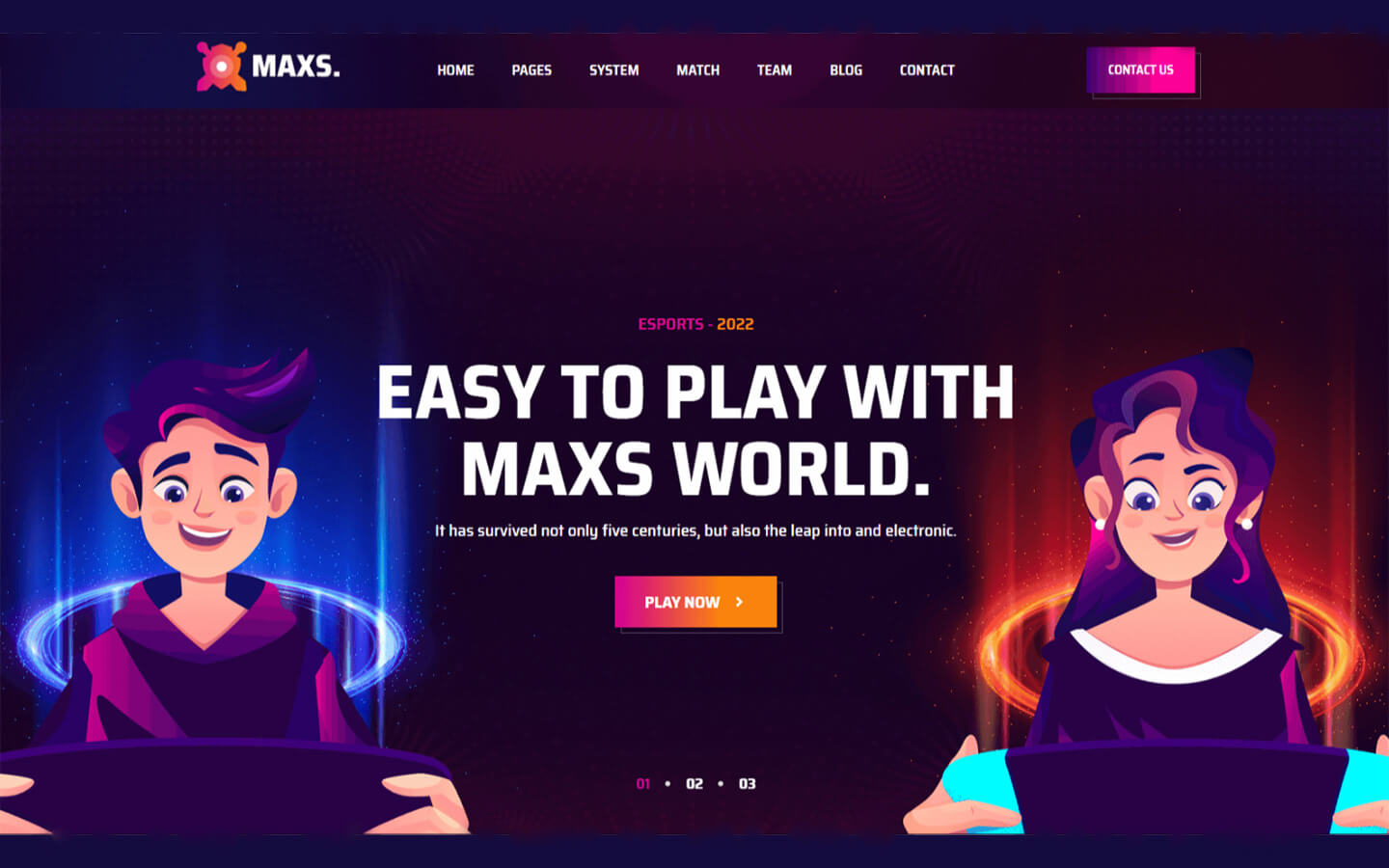 Are you looking to create a gaming website that will make a statement? Maxs – The gaming theme for HubSpot CMS hub is an excellent choice for anyone looking to create a website in the gaming industry. This theme is designed specifically for gaming websites and comes with all the advanced features that you'll need to create a professional, engaging website. With its responsive design, high-quality images, customizable colors, and unique fonts, your website will definitely stand out.
With 12+ templates, 21+ modules, and a captivating homepage layout, you'll have everything you need to create a modern and visually stunning website. The blog/news page is ideal for keeping your audience up-to-date with the latest news and information about your gaming business.
Feature list:
Intuitive Drag-and-drop
Fully Responsive
Pixel-perfect, retina-ready & completely responsive
SEO optimized
Pricing: Free of Cost
Nafil – NFT Theme for HubSpot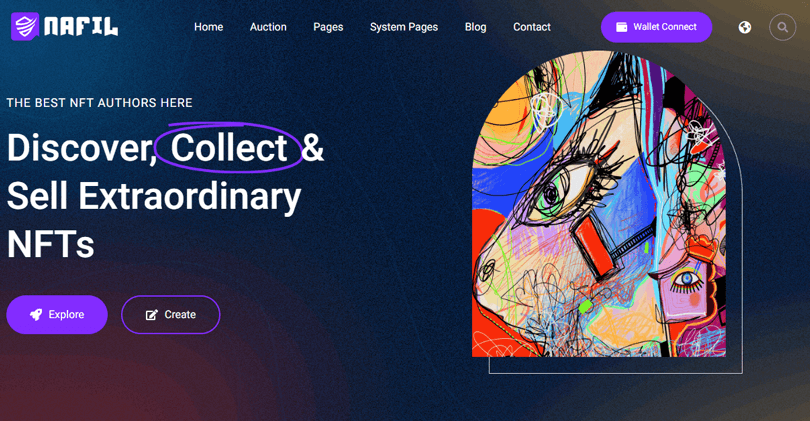 Anyone interested in the NFT industry who wants to build a compelling website should use Nafil. The clean and modern design of Nafil, which was created especially for HubSpot CMS, may be altered to meet your needs. This theme makes sure that your website looks beautiful on both desktop and mobile devices, making it accessible to a larger range of visitors. It also features an easy-to-use interface and seamless integration with your preferred payment processors.
But Nafil's strengths don't stop there – it comes loaded with features that can help you stand out from the crowd, including nine template pages and full responsiveness. With all of these tools at your disposal, you can get all your goals and succeed in today's fiercely competitive online business environment.
Feature list:
Fully Responsive
9 Template Page
20 Modules
SEO Friendly
Easy to Use and Customize
Stunning Product Details Page
Pricing: Free of Cost
Morace – Real Estate Theme for HubSpot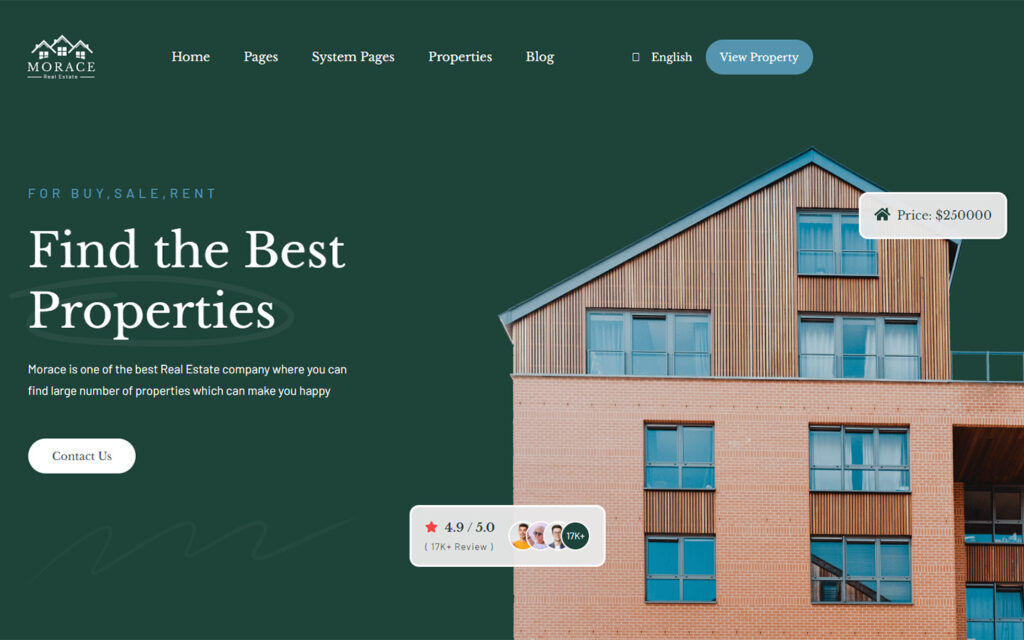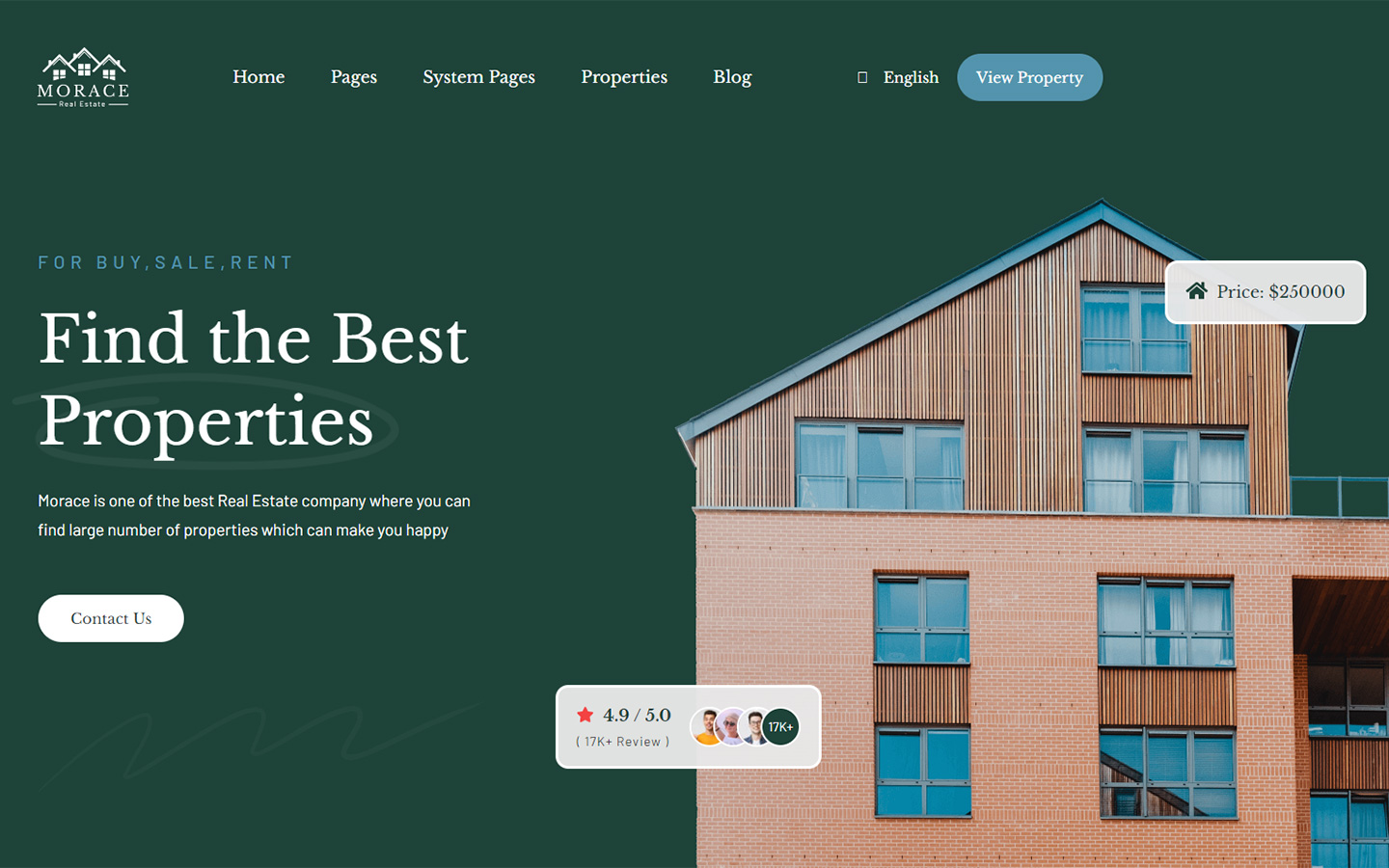 If you're in the market for a sleek and practical real estate theme for your HubSpot website, look no further than the Morace Real Estate theme. This customizable theme offers endless possibilities for personalization, including a variety of color options and custom fonts to make it fully represent your brand.
And with its retina-ready graphics and responsive design, the Morace theme looks great on any device. Plus, you'll enjoy a seamless user experience thanks to its integration with HubSpot's marketing automation program. So, if you're looking for a theme that checks all the boxes, the Morace Real Estate HubSpot Theme is definitely one to consider.
Feature list:
Fully Responsive
10 template page
SEO Friendly
Easy to use and customize
Eye-catchy Properties
Pricing: Free of Cost
Cofean- Coffee Theme For HubSpot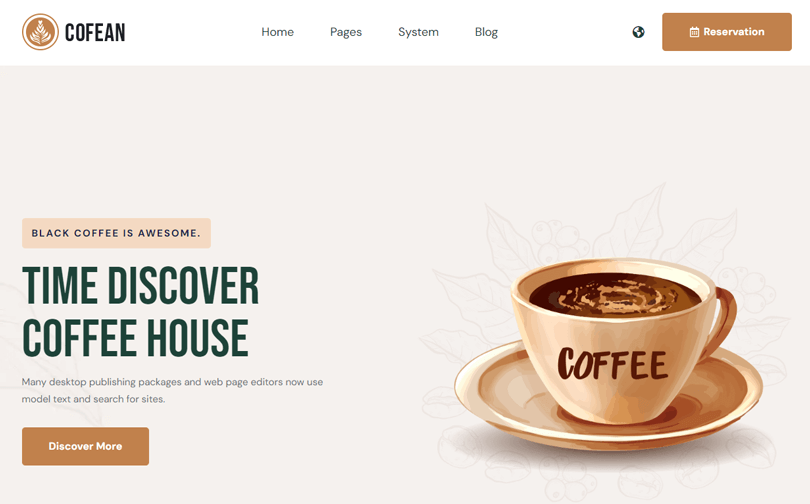 For those in the market for a coffee-themed website, the Cofean- Coffee Theme for HubSpot CMS is a game-changer. This specialized theme provides all the tools you need to build a website tailored to your coffee shop's specific needs within the HubSpot CMS platform. You'll gain access to pre-built templates and modules that are intuitive and easy to customize via drag-and-drop technology.
This Hubspot theme has a modern look and feel and provides a smart internet presence with plenty of options to help you stand out. If you're looking for a resourceful boost to your online coffee sales or simply want to improve your web presence, the Cofean- Coffee Theme for HubSpot is an excellent place to start.
Feature list:
Fully Responsive
10 template page
SEO Friendly
Easy to use and customize
Eye-catchy Properties
Pricing: Free of Cost
Hire Experts to Build Your HubSpot CMS Site: Recommended-Codfer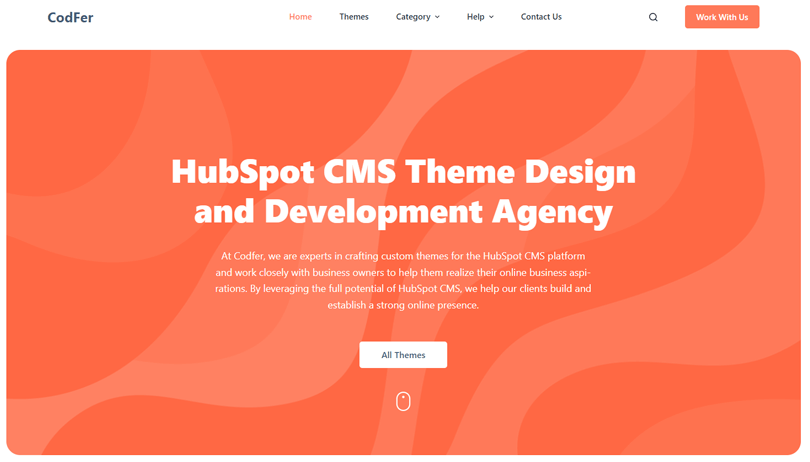 Codfer is a highly recommended choice for businesses looking to build their online presence using HubSpot CMS. With a variety of HubSpot CMS themes available, setting up a website or ecommerce platform is made straightforward and hassle-free.
If you desire a unique and customized appearance for your website, Codfer has a team of experienced developers ready to assist. They will meticulously tailor every aspect to align with your vision, ensuring that your website reflects your brand identity.
By utilizing Codfer's expertise and HubSpot CMS services, you can streamline the process of achieving your online goals. Don't hesitate to reach out to them to take advantage of their exceptional services and enhance your online presence.
Key Takeaways
After a thorough HubSpot CMS review, it's clear that this platform is a top contender in the world of content management systems. With its intuitive design and user-friendly interface, creating and managing content has never been easier. But what sets the HubSpot CMS apart is its robust set of marketing tools that can help businesses expand and engage with their audience.
From SEO optimization to social media integration, HubSpot CMS has everything a marketer needs to make an impact. Overall, the HubSpot CMS is a powerful tool that offers a seamless experience for both content creation and digital marketing.