Creating a Page in Maxs Theme for HubSpot
To create a page in your HubSpot CMS using our Maxs theme, follow these steps:
Log in to your HubSpot account.
Go to Marketing > Website > Website Pages.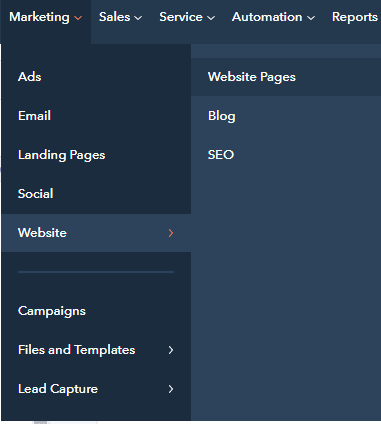 Locate Create option on the top right corner > Select the type of page you want to create from the Website Page or Landing Page

Name the page > Select Maxs theme > Select the desired template from the dropdown > Press Select Template.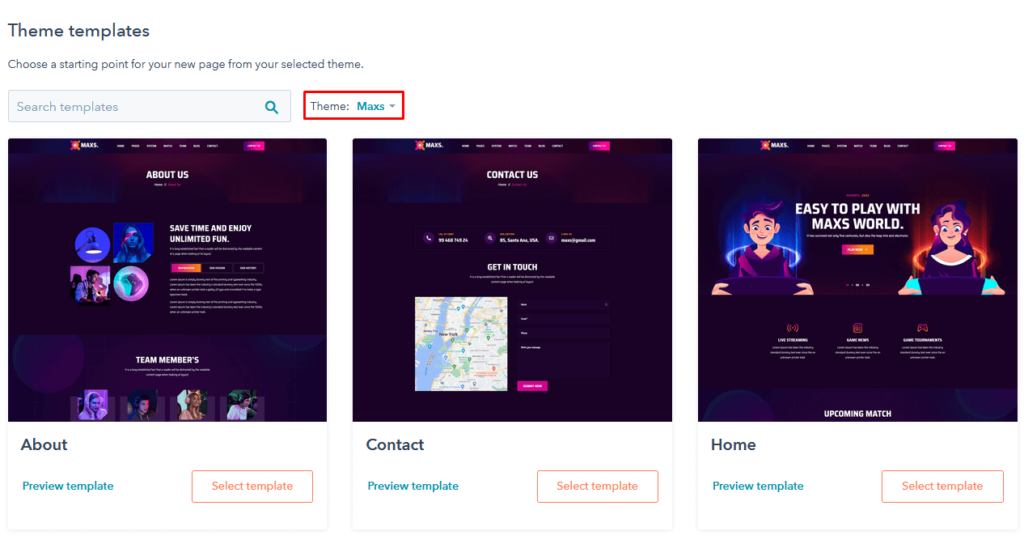 Add meta description, add or remove modules, and other details before publishing the page. A page title is necessary before publishing any page.